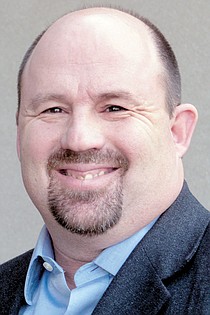 Roger Harnack is the publisher of The Daily Sun News. He was previously the Editor/Publisher of the Omak-Okanogan County Chronicle. To read stories and columns from his time with the Chronicle, go here.
Recent Stories
Jose Galindo appears in Superior Court
A local man appeared in Yakima County Superior Court yesterday after allegedly driving through the city and shooting a gun.
State Highway 141 open with pilot car access
Fire crews are gaining ground on the 337-acre Dry Creek Fire burning near state Highway 141 north of White Salmon.

Shortly after 9 a.m. Aug. 21, the sky will start to turn black. Within 90 minutes, the sun will very nearly disappear completely, leaving almost total darkness.

Temperatures to climb above 100 degrees
More than 500 firefighters are on the ground in Klickitat County trying to contain the Dry Creek Fire.
Hanford Reach National Monument won't be getting smaller anytime soon.

Individuals earn highpoint recognition
Lower Yakima Valley swim teams struggled to outpace the competition this past weekend in the regional meet.

State Highway 141 still closed in area of blaze
Cooler, less windy conditions have given crews a chance to get a handle on the new Dry Creek Fire.
Authorities pose as young boys and girls to catch internet predators
The multi-agency "Net Nannies" law enforcement sting has led to the arrest of 26 people in connection with child sexual assault intentions.
Three people also injured on Outlook Road
A local man was killed and three people injured Friday in a three-vehicle crash just west of Fordyce Road.
Highway traffic being detoured around blazes
Fires are affecting traffic on state Highway 141 near White Salmon and Interstate 90 between Kittitas and George.