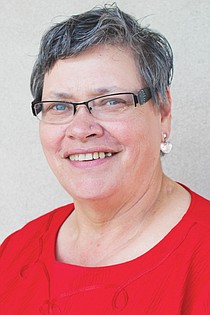 Recent Stories
Lots of people taking a break for America's day of thanks
Up and down the lower valley with a few exceptions, most businesses and government offices will be closed.

The newspapers are full of the top door busters at any business hosting Black Friday sales, even those which open right after Thursday's turkey dinner.
An event to support the Extra Mile Student Center will feature a variety of items for on the auction block from 7-9 p.m. Saturday at the center, 300 W. Second St.

The coffee is ready again at 7 a.m. weekday mornings at the PMH Medical Center's Busy Bean Coffee Shop inside the front lobby at the hospital.
As so often happens near the holidays, area schools are now hosting food drives.

Since July, the Sunrise Food Bank on Ninth Street has served 488 household and distributed 1,752 food boxes, Food Bank Outreach coordinator Ken Trainor told the Noon Rotary Club members Monday.

Planning ahead and sticking to a budget were the primary messages given to participants at the "Here Comes the Bride Bridal Workshop" on Sunday at the Aspire Center on Decatur Avenue.

She has taken her desire to be healthy and fit to new heights as the owner of Las Lupita, a nutrition and fitness center at 304 Division St.

Three events planned to feed indigent
Quail Lane, near the Northwest West Farm Credit offices, was lined with cars from Allen Road to Best Western Monday morning as people gathered for the promise of a free turkey.

Family, friends lend a hand
For weeks, his outside travel has been limited daily visits to the Mt. Adams DaVita Dialysis Center and home.