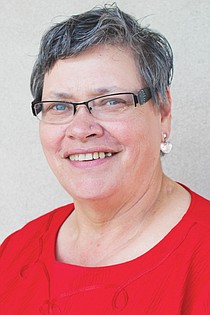 Recent Stories
Family recovers from baby's abrupt arrival
Saturday had been an unusual day for Jessica Pena, but she had no idea that things were about to get stranger.

Families join effort to add shade to path
Walkers using the Lower Yakima Valley Pathway between Sunnyside and Grandview can thank two local people for a new bench located on the walkway.
Miss Grandview Candidate
With desire to help people, this Miss Grandview candidate is setting her sights on attending Washington State University.
Eight girls vie for title
Eight candidates will be competing for the title of Miss Grandview 2017 during a pageant at 7 p.m. Saturday in Grandview Middle School, 1401 W. Second St.
'The Lorax' will be presented in Prosser, too
Two Easter Egg hunts are planned for Saturday and both have unique features — one includes a movie and other features a breakfast.
Miss Grandview
In a few short years, this Miss Grandview candidate has already served her school and community in a myriad of ways.
Bargain hunting is the name of the game this weekend as yard sale fans will have more than 70 yard sales, sidewalk sales and other special events during Zillah's 13th annual community yard sale Saturday.
Celebration scheduled for Saturday night
Who will be selected as the educator of the year or the volunteer of the year?

Just as the blue birds return to the Bic high plains, so to do visitors to the Bickleton Carousel Museum.

After weeks of rehearsals, and school closures due to winter weather, the Grandview High School Drama Club is nearly ready to present its spring musical.