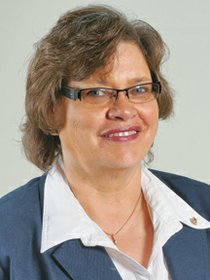 Recent Stories
Buddy, my faithful Yorkie, and I are about to embark on another adventure.

"Why don't sixth graders have sports?" is the question young reporter Savannah Mirelez asks in the latest edition of The Golden Paw, the Harrison Middle School student newspaper.

They may be unwritten, but there are definitely rules in place for attending estate and yard sales.

The aromas of barbecue and wood shavings hung in the air at the second annual Stihl and BBQ Demonstration Day held last Saturday at the ACE Hardware Store in downtown Grandview.

After a life time of serving his community, church and family, Gordon Olsen has reached a milestone few people reach.
I'm sorry, but Buddy will not be attending this year's Lower Valley Relay for Life. The fundraising event is scheduled for next Saturday and Sunday, May 16-17.

What began as an adventure trip to Nepal this past April turned out to be more than local winemaker Kerry Shiels bargained for.

Here is a bit of unsettling news - everyone is guaranteed to experience the embarrassment of urinary incontinence sometime in their life.
Bickleton and Mabton athletes competed at last Friday's Jeff Agar Memorial Invitational in Glenwood. Bickleton athletes had a great day while the Vikings had some difficulty.

The first time Anna Green attempted to recruit Sunnyside children to attend a mountain summer camp, she was met with a lot of resistance.