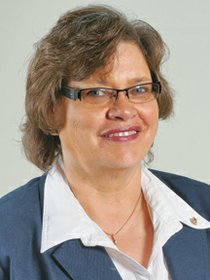 Recent Stories
This past winter sports season 226 Sunnyside High School students engaged in athletic endeavors.

Sunnyside's Ramon Campos has gone from rotating tires at Les Schwab Tires to scheduling patients as a receptionist for Dr. Tatiana Antoci at Sunnyside's Lincoln Avenue Family Medical Center.

Calling all Sunnyside artists.
Within an area, roughly the size of Rhode Island, Yakima County Fire District #5 relies on 19 paid employees and 180 on-call volunteer firefighters to contain blazes and handle medical emergencies.
What is attractive and what is expedient? What appeals to me may not appeal to most others.

The history of the men and women who created a town in the middle of Central Washington sage land, as well as the first nuclear reactor plant on the Hanford Reservation is now a part of a national park system honoring the nuclear age, according to Tri-City history buff Gary Petersen.

The Sunnyside Parks and Recreation Department's summer season is shaping up to include the return of summer afternoon arts in the parks activities at Central Park.

A public hearing to take public comment regarding a proposed inclusion of the 2012 International Existing Building Code (IEBC) to Sunnyside's existing municipal building code failed to attract any interested citizens at the Tuesday night hearing.

The men and women who will be making the diagnostic decisions for your automotive repairs in the future pitched themselves against each other in a regional automotive skills contest held this past Saturday in the Sunnyside High School auto shop.
What started nearly 20 years ago as an idea to generate an ongoing revenue stream for Sunnyside Christian Schools has raised in excess of $628,000 for Christian education, thanks to the stewards of the Sunnyside Christian Thrift Store.