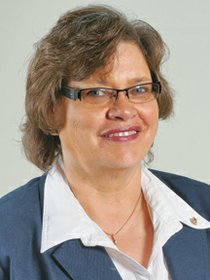 Recent Stories
Originally from Kentucky, Cynthia Lewis is finding Sunnyside very much to her liking.

Talking about men's health, especially topics such as enlarged prostates and erectile dysfunction in mixed company, is bound to result in a few giggles from even the most stoic of individuals.

Saying it is just one more adventure, Sunnyside's Mike Hazzard and Caroline Smith will be among the dozens of Fallen Heroes 5K Run participants taking their place at the starting line this coming Saturday.

Nearly everything about their week at the 2015 American Legion Evergreen Girls State Conference was a new experience for Sunnyside High School delegates Sheyanne Desmarais, Alexis Cardenas and Nayeli Martinez.

Lia Pena has had a lot of different jobs in her life, but her latest job, that of chauffeuring, is her favorite.
GRANDVIEW – The stretch of Grandview's Wine Country Road, between Fir Street and the bridge near the Grandview Bleyhl Farm Supply Store, will be reduced to one lane of traffic, beginning Monday, June 29.

After spending the past eight years promoting the community of Sunnyside, Pam Turner is now looking forward to marketing Sunnyside's largest retirement facility as its new director of community relations.

In an effort to attract more customers and to create a family-friendly environment, Sunnyside's Snipes Mountain Brewery and Restaurant is offering several new summer activities.

On July 5, Pauline Padgham Shockley of Outlook will celebrate her 100th birthday, surrounded by her family and friends.
Once shy, admittedly of her own shadow, Evelyn Burt of Silverdale can't be described that way today.