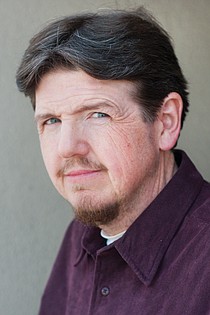 Recent Stories

Radiation, chemotherapy and invasive surgery are all common options for dealing with cancerous tumors.

The demand is steady, supplies on the increase and space is in short supply.
A new state mandated test is giving school districts in the Lower Valley new perspectives on issues facing teachers and students in their classrooms.
Groundwater group plans third round of soil sampling
What's known is that many private wells in the Lower Valley are laced with harmful nitrates.
At the store the other day I had a few bucks in change on me…just enough to pick up a few grapes and apples on sale.
Molested as a child and married to a man who lived a double life, Barbara Vernoski has somehow not only survived, but thrived.

Dispelling the stereotype of the lone bird watcher ensconced behind binoculars, Kerry Turley this past Monday told the Sunnyside Noon Rotary members there are 47 million bird watchers in the U.S.
The state Supreme Court's decision last week to fine the state $100,000 a day because it feels there is lack of progress on funding basic education isn't finding many friends in the Lower Valley.

A pilot project involving a partnership between Sunnyside schools, Sunnyside Transformation Yakima Valley and Haak Farms will likely continue for the 2015-16 school year.
Ralph Scott Memorial Ball Fields in Grandview are named for a city police sergeant who died 10 years ago, after serving the city for more than 25 years.