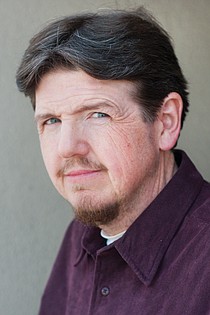 Recent Stories
For the first time in nearly 20 years the School District is looking for a superintendent.
Gov. Jay Inslee lost two cabinet members in a span of 24 hours last weekend.

Rally honors Burns activist
No politics, just respect and understanding.
Last weekend, we were out for a drive, looking for something different to do.
Board will review options Monday
Even as it closes the tenure of one superintendent, the School Board will Monday begin searching for a replacement.
Museum, July 4 run also get funding nods
The city is reviving its namesake festival.
A week after hiring a new city administrator, the City Council is expected to approve his contract during a special meeting tonight.

Cracked and uneven sidewalks will be the first project the city takes on after receiving three state grants.
Lawmaker may raise the issue during budget talks
Chances are slim to none for passage of legislation banning government funding for "elective abortions."
I'm not much of an outdoors type, but one of the things I enjoy doing is taking a brisk walk.