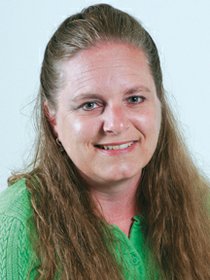 Recent Stories

After 200 years of daily deliveries, the United States Postal Service has fallen on tough times.
BURBANK – Columbia-Burbank is no easy pushover.
WHITE SWAN – The Mabton wrestling team last Friday traveled to White Swan and defeated the Cougars four matches to three.
BICKLETON – The Bickleton boys basketball team lost its two home games this past weekend to Lyle and Sunnyside Christian.

A small group of students at Grandview Middle School wanting to learn how to communicate with the deaf have been spending their own personal time to learn American Sign Language (ASL).
Sunnyside didn't give up during its two weekend games played against Eisenhower and Wenatchee this past Friday and Saturday.
GRANDVIEW – The Mabton wrestling team this past Wednesday night joined Grandview and Prosser on the Greyhound mats.

PROSSER – Although she grew up in a loving home, where she learned respect and was a regular in church, this past Tuesday's guest speaker at the Christian Women's Connection meeting in Prosser did not know what it was like to connect with her faith.
HERMISTON, ORE. – It may have been a tightly contested game, but Sunnyside is celebrating its first victory of the season.

Whether a person is looking to assist with a community service project or needs help with a project, a website has been established to assist with service endeavors in Grandview and other communities.