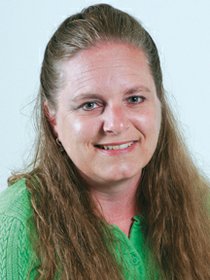 Recent Stories
It was a rough day on the tennis courts for Grandview yesterday (Thursday). Both the boys and girls were blanked by Selah (5-0).
Although the Grandview girls golf team didn't have their best day on the links, Coach Glenn Braman said he was pleased with the performance of the team's three freshmen this past Tuesday.
The Sunnyside boys golf team took to the links for the fourth Big Nine League match of the season on Tuesday of this week at Yakima Elks Golf and Country Club.
At the beginning of the month I attended a Yakima County Commission meeting and learned several Yakima County Jail inmates had filed claims against the county, amounting to millions of dollars.

Sunnyside school personnel have been working on safety and security protocols, teaching staff and students how to react to different emergency scenarios.
MOSES LAKE – Sunnyside golfer Carolina Limon shaved another seven strokes off her game yesterday at Moses Lake Golf Club, carding a 126.

Anyone who has experienced the devastation of having water, fire or wind damage their home knows what it is like to wonder, "What now?"
SOAP LAKE – Aaron Whalen of Ephrata was the medalist at yesterday's CWAC match at Lakeview Golf & Country Club in Soap Lake.

GRANDVIEW – There are several members of the community of Grandview who step up regularly, dedicating themselves to making the lives of others better.
YAKIMA – Last Friday the Sunnyside soccer team fought a closely contested match against Davis and prevailed 2-1 over the Pirates.