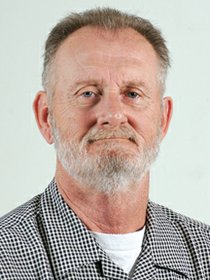 Recent Stories
YAKIMA – Granted, the Sunnyside High School baseball team got 10-runned again, but this time around the Grizzlies didn't go down without a fight.
MOSES LAKE – Sunnyside High School's baseball team sure is making the other guys look like world beaters.
With more than 400 victories between them on the prep gridirons of Washington and Oregon, as well as a combined seven state titles, football coaches Ken Potter and Steve Graff just might have a bit of insight into what it takes to build a winner.

Throw out the six-pack of runs the Chiefs rang up against Sunnyside the last inning, you had an honest to goodness ball game in town yesterday afternoon.

Too many errors, and too much of shortstop Matt Sutherland, did in the Sunnyside High School baseball team last Friday.
It's difficult to see from the bleachers, but Sunnyside Coach Pete Marquez insists the Grizzly baseball team is improving each time it takes to the diamond.

Back to the drawing board!

Seven golfers shot sub-80 rounds yesterday at the annual Grandview Boys Golf Invitational, staged at Black Rock Creek Golf Course.

Granted, it's early in the season, but bottom line…you can't commit eight errors in two games and expect to come away a winner.

The Curlew Cougars connected on 12-of-16 shots from the free throw line in the closing three-and-a-half minutes to fend off the Sunnyside Christian High School boys' basketball team last Saturday, 54-49.