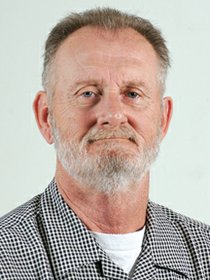 Recent Stories
Recall the old television commercial, the one that was easy to ignore because your mind told you something like that could never happen here?
It wasn't the most polished of efforts, but as some say, a win is a win.

The Lady Greyhound volleyball players aren't going to get to rest on their laurels.
A complaint from a student voiced early last spring – focused on the questionable teaching methods of a local high school instructor – has resulted in the Sunnyside School District severing ties with the long-tenured employee.

Schutt low gross champ, Smith wins low net honors
Andrew Schutt of Sunnyside, this past weekend, bested what some might argue was the best field ever assembled for the annual Banana Belt.
SELAH – The Selah Dolphins, unbeaten in dual-meet action this summer and seeking a fifth consecutive league title, last night dealt the Sunnyside Sharks only their second loss of the season.

Claiming victory in 62 of the 73 races staged last night, the Sunnyside Sharks made off with a convincing 629-129 win over the host Grandview Neptunes.

Round two action got underway for the Sunnyside swim team last Thursday, and it was more of the same for the Sharks.

The Sunnyside Christian Knights didn't exactly bring their 'A' game to last Friday's home twin bill against visiting Tri-City Prep.
Sunnyside's Newhouse clan - Gage, Myles and Brielle - combined for eight victories in the individual events last night to spark the Sharks to a tightly contested 418-364 win over the Toppenish Tarpons.