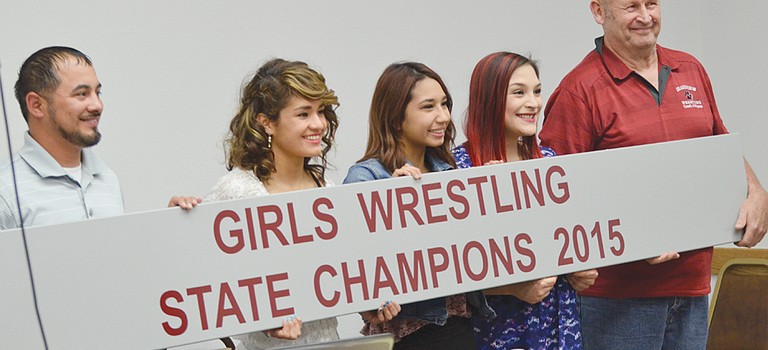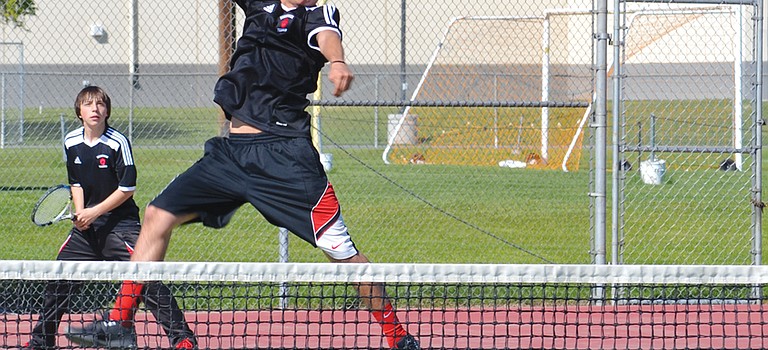 Keeping their eye on the ball and knowing how to wait for the correct pitch yesterday, Sunnyside Christian's fastpitch softball team won both its games against White Swan.

GRANDVIEW – The Grandview High School boys soccer team had hopes of spoiling Othello's perfect record yesterday, but those hopes were dashed as the Huskies handed the 'Hounds a 3-1 defeat.

ROYAL CITY – Allowing the Knights too much space to operate in the first half, and too little time to catch up in the second, sent the Mabton Viking soccer team to a 5-1 defeat at Royal last night, Thursday.
GRANDVIEW – The Grandview High School girls' fastpitch softball team nearly got its first win of the season this past Tuesday.
WENATCHEE – Grabbing the one and only win of the day for the Sunnyside High School boys and girls tennis squads this past Tuesday was Matthew Gallagher.

TOPPENISH – In the CWAC opener for both clubs yesterday, the host Toppenish Wildcats got the best of both the Grandview boys and girls tennis squads.

WENATCHEE – Sunnyside's Alyson Spidle and Carolina Limon made their season debuts this past Monday at the par-72 Wenatchee Golf and Country Club.
WAPATO – The young Lady Vikings softball team was solid through the first three frames, but eventually lost to the Wapato Wolves 14-4 in six innings.
MOSES LAKE – Undefeated and first in the CBBN standings, Moses Lake brought the heat in a 12-0 victory over the Lady Grizzly softball team Tuesday.

Throw out the six-pack of runs the Chiefs rang up against Sunnyside the last inning, you had an honest to goodness ball game in town yesterday afternoon.
GOLDENDALE – Athletes from 2B Mabton performed well at the 1A SCAC West meet yesterday in Goldendale.