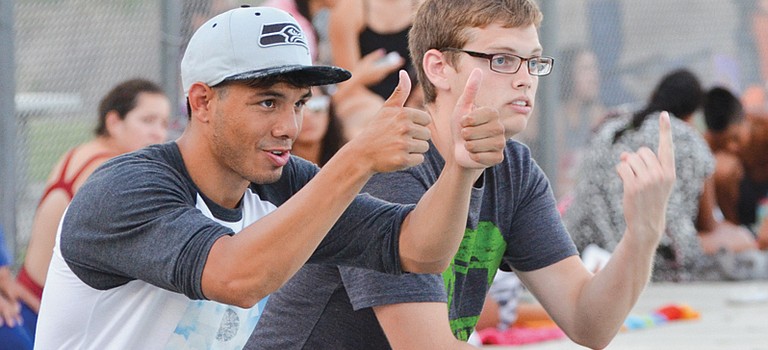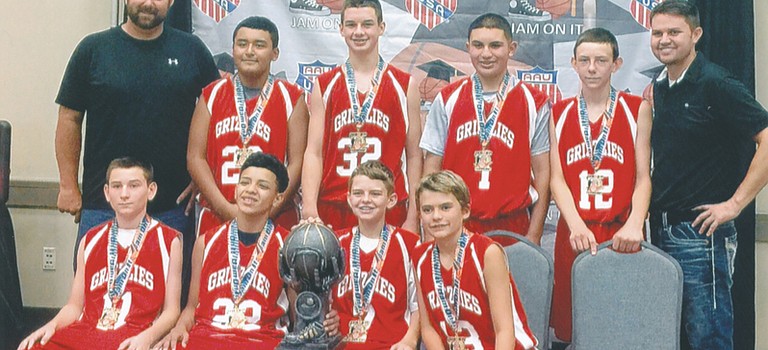 The June weather has heated up, but Sunnyside High School's off-season, summer baseball team has yet to catch fire.

Based on last night's season opening meet between the visiting Toppenish Tarpons and the host Sharks, the Sunnyside boys 10&U contingent isn't going to lose a lot of races this summer.

Serendipity and a lot of luck combined to reunite Sunnyside winemaker Kerry Shiels with a camera she lost on Mt. St. Helens last month.

GRANDVIEW – For the second time in less than a week, Sunnyside Christian's pitching depth proved too much for Grandview in a sweep of the Greyhounds on Monday.

Nine of this year's Sunnyside High School graduates have committed to play for several different college sports teams.
A sixth grader with strong ties to Sunnyside has earned a spot on the Washington state junior high rodeo team.

Athletic prowess and a generous heart have earned Lower Valley resident Dwayne Kamphuis a legacy an entire continent away.
State wildlife officials have implemented a new salmon fishery management area in the Columbia River near the mouth of the Yakima River in the Tri-Cities.
Sunnyside High School's top athletes from the just concluded spring sports season were singled out and honored at an awards ceremony held this past Monday.

Horse group finds home in Sunnyside
For 20 years the Yakima County Barrel Racing Association held its competitions in Naches.
Senior Tim Martinez ended his Sunnyside High School baseball playing days last month…but he'll begin a new chapter on the diamond at Wenatchee Valley College.

"The story of both games was two great pitching performances from the Faber brothers," Sunnyside Christian Coach Tyler Alseth said of his team's sweep over Grandview Wednesday night.

YAKIMA – Just two years after starting its softball program anew, Sunnyside Christian came oh so close to earning a trophy at last weekend's State 1B tourney.
TACOMA – Besting the school record he set the previous week at the District 5/6/7 competition in Spokane, Grandview's Gunner Chronis returned home from the 2A State meet in Tacoma this past weekend with a seventh-place finish in the boys' high jump.
CHENEY – The best finish turned in by a Mabton athlete at the 2B State tourney at Eastern Washington University