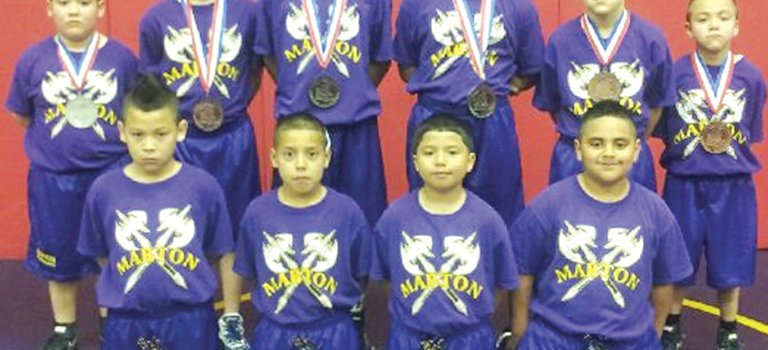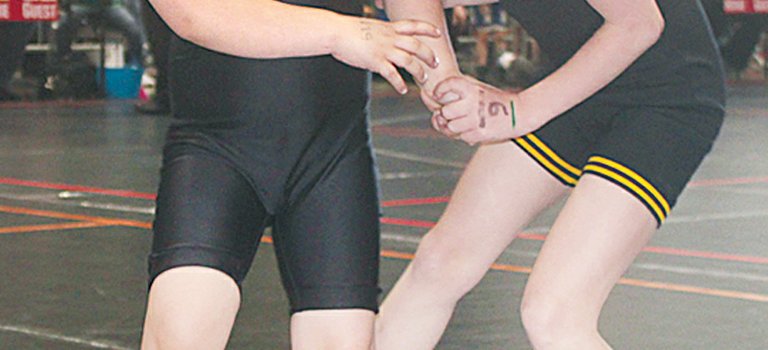 STANFIELD, ORE. – Bickleton High School junior Lindsay Brown broke two school records this past week, competing in the Dick Horyna Invitational held across the river in Stanfield.
GRANDVIEW – The Grandview boys soccer team handily blanked visiting Wapato 10-0 this past Saturday in the Greyhounds' league-opening match.
The Sunnyside Little Grapplers made their presence known in a big way last Saturday at a wrestling tourney in Waitsburg.
It was rough-going for the Mabton Viking soccer team last night, playing a man short through most of the game due to a red card issued in the first few minutes.

Grandview's Israel Aguilar (left) collides with a Red Devil as the pair attempt to head the ball in last night's soccer match at Rich Leenhouts Stadium.

Grandview fastpitch softball pitcher Sadie Ross throws a strike in last night's twin bill against West Valley.
In action yesterday, Thursday, the 1B Sunnyside Christian Lady Knight fastpitch team garnered a doubleheader split at 2B White Swan to earn its first win of the season.

The tennis league opener against Eisenhower was a mixed bag for Sunnyside. The boys squad (1-0, 1-3) managed a solid 6-1 victory, but the girls squad fell 6-1 to the Cadets.

A Noe Meza goal in just the second minute of play against Wenatchee proved to be the winner in the Sunnyside Grizzly soccer team's 2-0 victory at home last night.
ZILLAH – The home half of the first inning proved pivotal, as 1A Zillah plated 11 runs in the opening frame on the way to a 24-1 victory over 2A Grandview yesterday.
After watching his young and inexperienced golf squad play in a pair of practice matches the last two days, Grandview Coach Glenn Braman said his Lady Greyhounds are on the right path.

The Sunnyside Grizzlies continue to hit the ball, but unfortunately those hits tend to fly right into opposing players' gloves for easy outs.
A pair of stellar pitching performances by Wyatt Hoff and Brandon Moore were the keys to a doubleheader sweep by the Sunnyside Christian High School baseball team yesterday afternoon.
Sunnyside had just one golfer at the ready for yesterday's Big Nine League opener, but the linkster came prepared to play.
Video