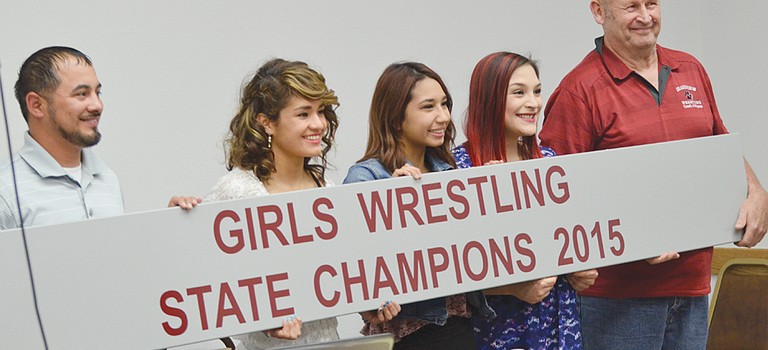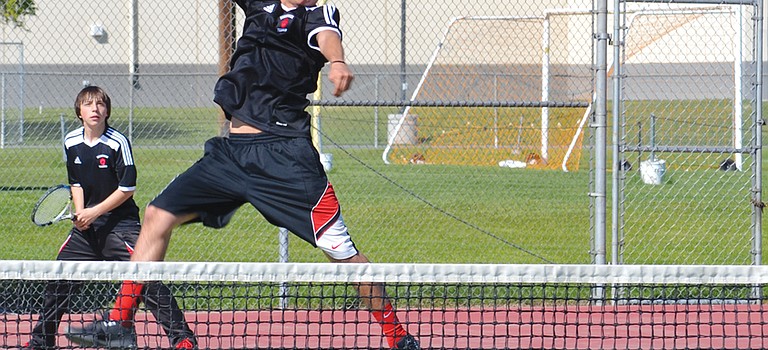 The Sunnyside girls golf team competed in the third CBBN league match of the season yesterday at Three Lakes Golf Course near Wenatchee.
For the second time in three games, Mabton's Oscar Aguilar recorded a hat trick in a span of about 20 minutes.
Two sections of the Snake River, below Ice Harbor Dam near Pasco and below Lower Granite Dam, will open to fishing for spring chinook salmon this coming Sunday, April 19.

TOPPENISH – This past Saturday's twin bill losses to Toppenish have the Grandview fastpitch softball team still in search of its first win.

MABTON – After suffering a 17-1 trouncing in the first game of yesterday's non-league twin bill, it appeared Mabton had righted the ship when the Lady Vikings forged a 16-0 lead through the first two innings of the nightcap.
GRANDVIEW – Big innings made a big difference in vaulting Prosser to a pair of identical 13-0 victories at Grandview last Saturday.
MOSES LAKE – Sunnyside High School's baseball team sure is making the other guys look like world beaters.
MABTON – The Lady Vikings are still looking for their first win after a pair of losses to White Swan in their league opener at home last Saturday, but are showing steady improvement.

Moses Lake showed why it is the toast of Big Nine League softball with a convincing sweep of host Sunnyside last Friday afternoon.

YAKIMA – Underclassmen gave Sunnyside High School its top finishes at the Davis invite this past Saturday, with freshman Nathon Maltos and sophomore Jessica Linde both placing second in the 400-meters.
STANFIELD, ORE. – A heavy dose of Michael Underwood, Andrew Gannon and Nathan Powers was all the medicine the Bickleton High School boys' track team needed to earn a runner-up finish at the 23-school Dick Horyna Invitational this past Saturday.

With more than 400 victories between them on the prep gridirons of Washington and Oregon, as well as a combined seven state titles, football coaches Ken Potter and Steve Graff just might have a bit of insight into what it takes to build a winner.