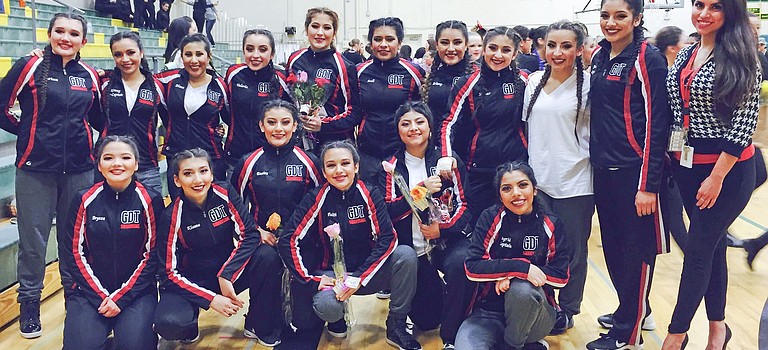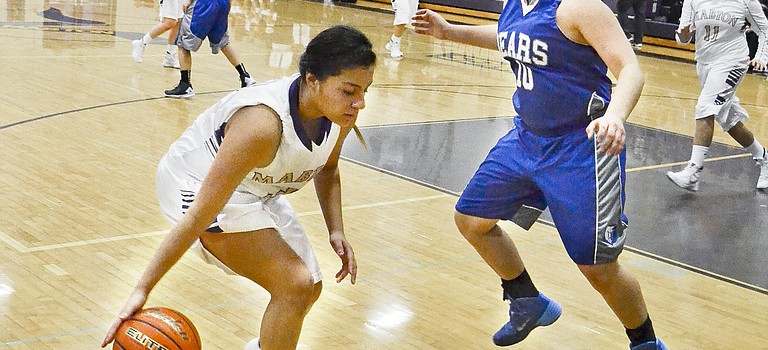 Now in its second year, a sports medicine program at the high school is shaping student career choices.

Three local teams on their way
Wrestlers from Grandview and Prosser are headed to the District 2A tournament this weekend, with grapplers looking for a regional berth.
The Vikings boys basketball team hosts Warden tomorrow in a contest to decide the Central Washington B League crown.

Grizzlies grapplers take to the mat this weekend as the team heads into the postseason.
Parker Van De Graaf has been in the shadows of the sports scene despite being one of the most promising athletes in the valley.

Girls stay undefeated
The Knights boys and girls hoop teams rolled to victory last night over Columbia-Burbank in non-league action.

The Greyhounds girls basketball team used a balanced attack to whip Prosser 60-44 last night.
Knights wrap up home basketball games tonight
Sunnyside Christian's boys and girls basketball teams both prevailed last night against host DeSales.

Members of the Grizzly Dance Team proudly pose with the second-place trophy they received last weekend in the hip-hop category at the Kamiakin Invitational.
Hockey returns to Toyota Center in Kennewick
The Tri-City Americans return to their home ice tonight to take on the Kamloops Blazers.

Area grapplers raise money for wrestling mom fighting for life
Few people expect to battle cancer and survive.
Boys earn district berth
The Pirates boys basketball team bounced back from a loss to Sunnyside Christian earlier last week to defeat host Klickitat 60-43 last Friday night.
Girls, boys teams clinch league titles
The Knights boys basketball team was put to the test Saturday night in a narrow 60-56 win over Yakama Tribal.

The Greyhounds boys basketball team won a thriller 75-74 thriller over Ephrata last Friday.