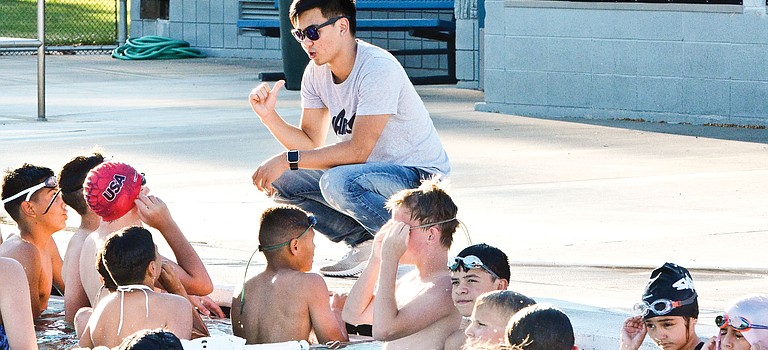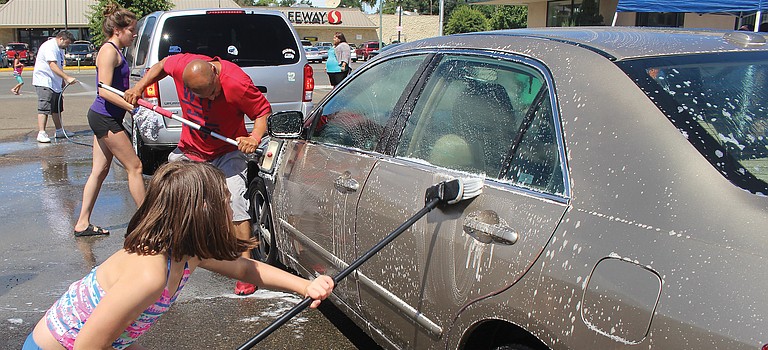 Mutton busters and wild cow milkers are wanted for the Toppenish Rodeo.

Another $4,000 needed to help 9-year-old with blood disease
A car wash supporting a Little Grapplers teammate being treated for a rare blood disease at a Seattle hospital was a success, thanks to the support of the community.

Cowpokes continue 107 years of rodeo in community
Cowboys and cowgirls from across the Pacific Northwest — and even a few from as far away as Texas — hit the arena at Cleveland Park on Saturday and Sunday to compete in what's billed as the oldest continuously operated rodeo in the state.

Ryan Newman of Redmond, Ore., was thrown by Curve Ball on Sunday afternoon before he could complete an 8 second ride in the Cleveland Park arena.

Black Rock Creek hosts fundraiser
The Northwest Community Foundation hosted its annual Hogue Classic Golf Tournament last Friday at Black Rock Creek Golf Course.
The Yakima Valley Pippins hope to win its next two games against the Wenatchee Applesox.
The Oregon Open Invitational gets under way tomorrow at Juniper Golf Course.
A free sensory and senior swim session is being offered at the Prosser Aquatics Center.
Sunnyside High School-aged basketball players in the Amateur Athletic Union's summer league play Zillah's high school team Thursday.
The city is offering several camps for youngsters interested in improving their athletic skills during the summer.
Christian school the second in the community with a trophy year
The second of two high schools in Sunnyside — Sunnyside Christian High School — had a successful athletic year with a boys 1B basketball state championship and state appearance by each of its other programs.

It's been a year of success for the Sunnyside High School Grizzlies athletic program.
The Northwest Community Foundation is hosting its annual Hogue Classic Golf Tournament tomorrow at Black Rock Creek Golf Course.
Fans of hydroplane racing can enjoy a weekend filled with high octane excitement at Howard Amon Park this weekend.
The Washington Interscholastic Activities Association approved Hermiston High School's application to join the association.