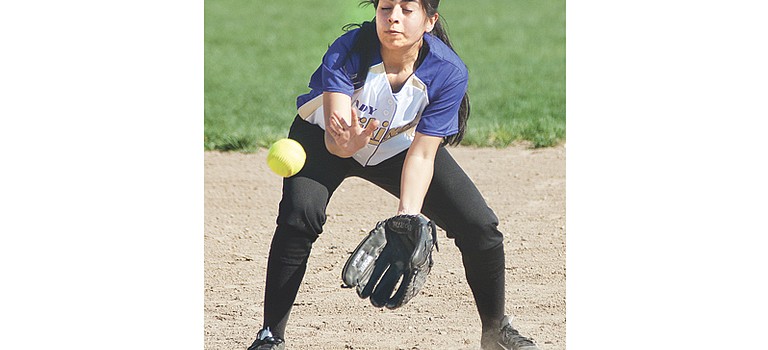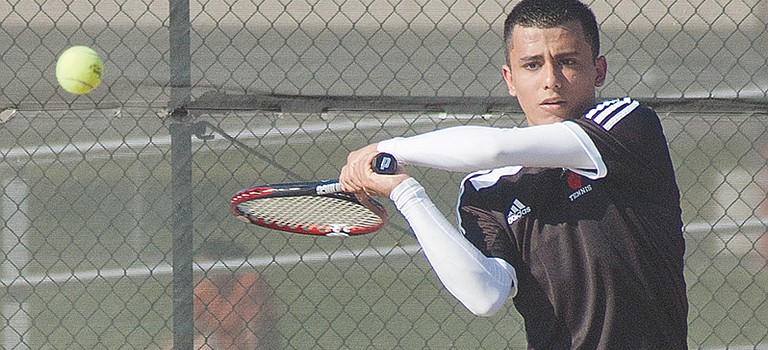 Yesterday's sunshine was greeted warmly by the 18 girls high school golf teams competing in the Lee Dolquist Memorial Girls Golf Tournament. It was "…a good day for golf," according to Grandview Coach Glenn Braman.

Sunnyside High School No. 2 singles player Nathan Laverman remains unbeaten on the season after earning his fourth straight victory in action held yesterday on his home court.
In SCAC action yesterday, Thursday, the Mabton Viking soccer team had its way with visiting Kiona-Benton.

Tri-Cities Prep showed plenty of pop yesterday in a doubleheader sweep of the Mabton Lady Viking softball team.
The Sunnyside High School softball program will hold a community softball clinic tomorrow, Saturday for girls ages seven to 13.

Most people remember trying to learn yoyo tricks as a child, only to put the toy in a drawer the first time the string ended up in knots.
It's getting to be old hat for Sunnyside's Rob Rice. The talented bowler threw his third perfect game of the 2014-15 season this past Monday evening.

Soccer matches being organized for special needs athletes
GRANDVIEW – They aren't your stereotypical varsity athletes, but they are unique and are being recognized by four schools, being provided the opportunity to compete in soccer.

PASCO – Of the 44 Sunnyside Little Grapplers team members who competed at a wrestling tournament in Pasco last Saturday, more than half of them returned home with "Top 3" placing medals.
MOSES LAKE – The highlights for the Sunnyside High School tennis squads this past Tuesday were Nathan Laverman's victory at boys No. 2 singles and the win that Mirella Ramirez and Stephanie Herrera nailed down at girls No. 1 doubles.

Lady Greyhound Isabel Pina connects with the ball in the opening game of yesterday's twin bill against Ephrata.
For nearly an hour the Mabton Viking soccer team battled toe-to-toe with 1A soccer powerhouse Highland.
Mabton athletes performed well at the River View meet yesterday in Kennewick, with two first-place finishers.
Previous Next