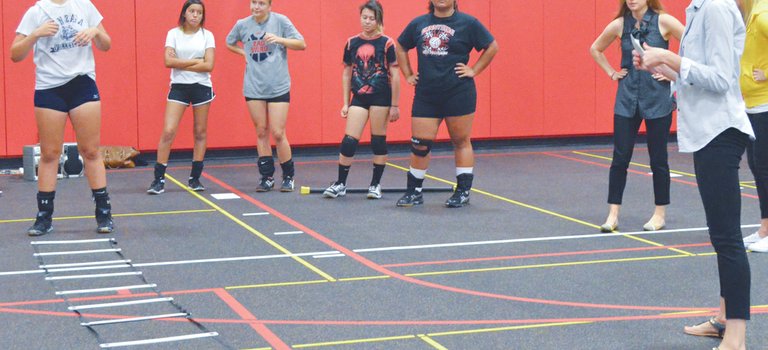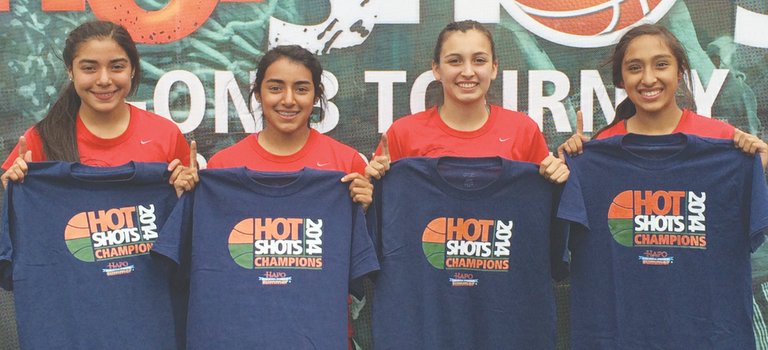 Couples are invited to attend the Healthy Marriage Golf Tournament and Banquet at Cherry Hill Golf Course in Granger on Saturday, Sept. 20.

Sunnyside High School head volleyball coach Jordyne Jaquish (far right) talks to those attending tryouts this morning (Tuesday), while directing speed ladder drills.

Compiling a record of 4-0, the Sunnyside-based Crazy Legs won the 9th-10th grade girls division at the Hot Shots 3-on-3 Basketball Tournament in downtown Yakima last weekend.
The Sunnyside Rotary Club is now accepting registrations for its 15th annual golf tournament to be held Friday, Sept. 19.
Washington state fisheries managers are seeking public comments on proposed sport fishing rules being recommended for the Columbia River Basin.
Starting this coming Saturday, anglers will be able to catch and keep hatchery fall chinook salmon seven days a week on the Snake River.

Schutt low gross champ, Smith wins low net honors
Andrew Schutt of Sunnyside, this past weekend, bested what some might argue was the best field ever assembled for the annual Banana Belt.

Now that the Sunnyside municipal swimming program is ready to be wrapped up for another season, the Sunnyside Parks and Recreation Department is preparing to launch a fall co-ed softball league, beginning Sept.15.
GRANDVIEW – Student athletes in Grandview should plan on attending the Fall Sport Parent/Athlete night on Monday, Aug. 25, in the high school cafeteria at 7 p.m.
MABTON – After a year away from his favorite sport, former Sunnyside High School volleyball coach Sandy Jaquish has taken on the role as head coach for Mabton.
Tryouts for the Sunnyside High School girls volleyball team get underway next Monday morning, Aug. 25, at 6:30 a.m.

Student-athletes who intend on turning out for one of the fall sports teams at Sunnyside's Sierra Vista Middle School can get cleared to play at a special athletic sign-up session this coming Tuesday evening.
Sunnyside High School students can now begin getting cleared for fall sports.

Following are the results of two nights of ropin' and ridin' in Grandview during the Yakima Valley Fair and Rodeo.
Previous Next
Video