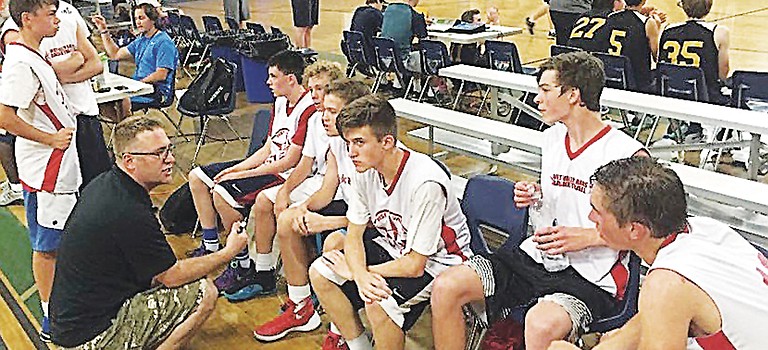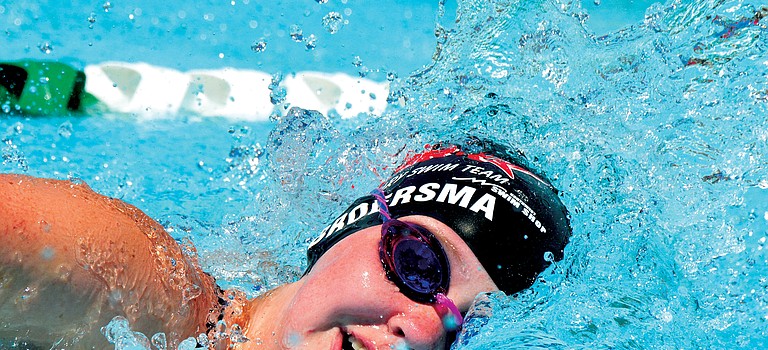 Piranhas win against Grandview
Dolphins net Sunnyside Sharks
The Neptunes were one of three Lower Yakima Valley teams hosting swim meets Tuesday.

Brielle Newhouse in the 50-meter butterfly contributes to Tuesday's 586-118 victory over Othello.
Those looking for action at the Yakima Speedway will find it July 29.
Renegade Raceway is hosting Battle in the Desert: Detroit versus Import Friday and Saturday.
This weekend, thousands of cyclists are expected to take part in the 2017 Kaiser Permanente Seattle to Portland Bicycle Classic.
The Yakima Valley Pippins on Monday learned that six of their players have been selected to participate in next week's West Coast League All-Star Game.

14-year-olds play ball Friday
One baseball team representing the Lower Yakima Valley take to the state championship diamonds today, and another will be at the championship for its age division Friday.
The Tri-Cities Dust Devils baseball team will host the Everett Aquasox at 7:15 p.m. tomorrow night in Gesa Stadium.
Thousands of sports fans will be racing to the Apple Pie Jamboree this weekend to compete in 3-on-3 basketball, volleyball, watercross racing, a bass fishing tournament and a color 5K run.
MultiGP drone racing will take over the Columbia Park soccer fields from 10 a.m. to 4 p.m. Saturday.
Sunnyside Community Center will offer three free introductory fitness classes this month.

Individuals earn highpoint recognition
Lower Yakima Valley swim teams struggled to outpace the competition this past weekend in the regional meet.
Previous Next