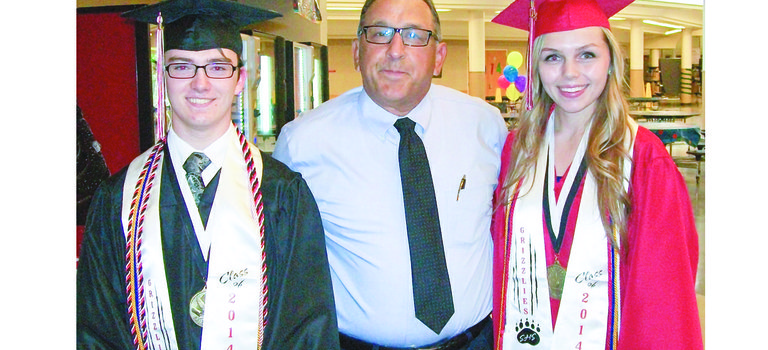 PULLMAN – Washington State University has released the list of students who have been named to the spring 2014 President's Honor Roll.

Sunnyside's Sierra Vista Middle School saw seven students earn perfect 4.00 grade point averages for the fourth quarter of the 2013-14 academic year.

MABTON – Children in the Mabton School District can receive summer meals at Artz-Fox Elementary School

Learning how to work as a team to create something that benefits the community, Tanya Weron's fourth grade students at Sunnyside's Washington Elementary School have created their own sheep to promote the Yakima Valley Fair & Rodeo.
Mabton's Artz-Fox Elementary School has named its top students for the fourth quarter of the 2013-14 academic year.
The second semester honor roll of the 2013-14 school year has been released by the Bickleton School District.

Sunnyside Sun Valley Elementary School teacher Jackie Murray receives a big hug from Mason Strieck on the last day of school, yesterday.

Sunnyside High School students Cristal Flores (R) and Diana Contreras celebrate the last day of school yesterday, Tuesday.

Among the accolades earned by Sunnyside High School's class of 2014 was the Sandy Pascua Scholarship.

Washington Elementary students Alex Zieske and Fabian Meraz were the winner in this year's bikes for books program sponsored by the Sunnyside Masonic Lodge.