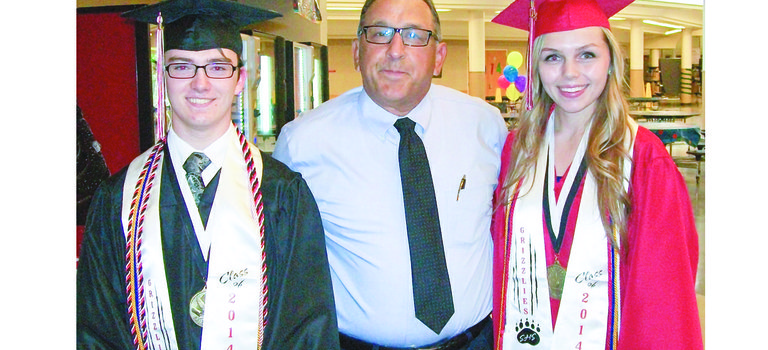 CHENEY – Diana Ocampo of Grandview has been awarded a Chicano Education Program teachers scholarship of $1,390 for the 2014-15 academic year at Eastern Washington University.
YAKIMA – Yakima Valley Community College has named its Dean's List students, as well as the President's List for the spring 2014 quarter.
YAKIMA – Yakima Valley Community College recently released the names of those graduating with the class of 2014 this past spring.
Central Washington University has released the list of students who have been named to the spring 2014 honor roll.
Numerous students from the Lower Yakima Valley were recently named to the Dean's List at Eastern Washington University for the spring 2014 quarter.

The Evergreen Girls State delegates have returned from a week at Central Washington University with a greater appreciation and understanding of how the government and judicial system works.

"It was amazing," said Brendon Lynch of his experience at Evergreen Boys State.
According to preliminary state-level data released last week by State Superintendent Randy Dorn, nearly 93 percent of Washington's 12th grade students in the Class of 2014 passed both the state reading and writing high school proficiency exams (HSPE), or state-approved alternatives, prior to reaching their respective graduation ceremonies.

MABTON – Starting next Tuesday, July 1, Mabton youth will enjoy some STEAM in their summer with a new program set to kick off.
Thursday, June 26, 2014, 810 E. Custer Ave., 7:30 p.m.

MABTON - Each year the Mabton School Board asks the principals of its schools to provide an improvement plan that includes goals for student and staff success.
Backers of the proposed Sunnyside Charter Academy are hoping the second time is the charm, as the group earlier this month filed a notice of intent to apply with the Washington State Charter School Commission.
A total of 50 students at Sunnyside's Harrison Middle School earned perfect 4.00 grade point averages for the fourth quarter of the 2013-14 academic year.
The U.S. Department of Education has awarded Washington State University a five-year $2.3 million grant to establish a high school equivalency program
Five students from Sunnyside have been named to the University of Washington Dean's List for winter 2014 quarter.