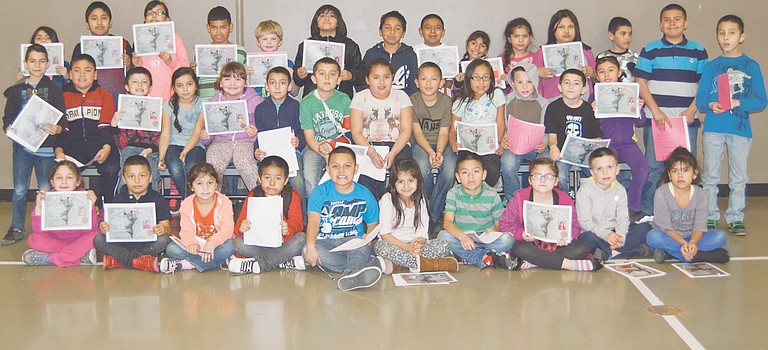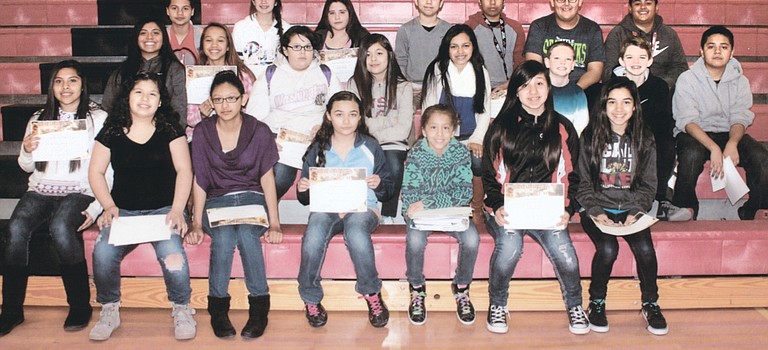 WENATCHEE – Harrison Middle School seventh grader Marlee Weets is one of 10 students to receive a $40 gift card courtesy of the Washington Apple Education Foundation.

Two Sunnyside welders will be demonstrating their skills in a state welding competition after earning first- and second-place honors in the district and regional competitions.
MABTON – Mabton High School FFA Chapter President Jessica Vazquez was elected this past Monday to serve as the 2015-16 District IV FFA President.

KENNEWICK – Earning grand prize honors at the 2015 Mid-Columbia Regional Science and Engineering Fair is "a big thing," admits Sunnyside High School senior Payton Sample.
On Dec. 6, 2007, a lawsuit was filed in King County Superior Court against Washington state by the Network for Excellence in Washington Schools on behalf of Matthew and Stephanie McCleary and their two children in the Chimacum School District, and Robert and Patty Venema and their two children in Snohomish.
OLYMPIA - A political thriller earns its debut next Monday, March 23, at Olympia's marble palladium.

The Sunnyside Christian High School FFA Chapter is the recipient of a $2,500 check from the America's Farmers Grow Communities program.
PULLMAN – Washington State University has released the list of students who earned undergraduate degrees for the fall 2014 semester.
PULLMAN – Washington State University has released the list of students who have been named to the fall 2014 President's Honor Roll.
GRANDVIEW – There are several good things to know about the new state standardized testing, known as Smarter Balanced Assessments, to be taken in the coming weeks.