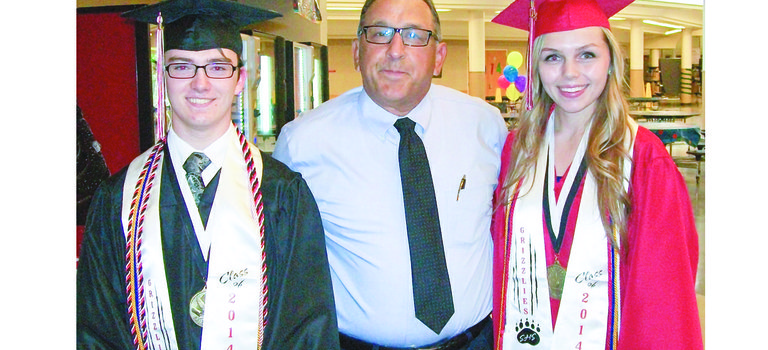 A new art sculpture is put into place at Sunnyside High School yesterday (Monday).
U.S. Cellular is donating $1 million to fund teacher classroom projects through its Calling All Teachers program.
Children ages 13 and younger in the Sunnyside area have the opportunity to earn college scholarships by simply doing one of their favorite activities: coloring.

The Sunnyside-based Inspire Development Centers is looking for a new CEO.
Monday, Aug. 25, 2014, at 6:30 p.m. at Mabton School District Conference Room
The Washington Board of Education is meeting tomorrow, Aug. 22, to set the levels required for students to earn a passing score in the biology collection of evidence.

There may only be about a half dozen or so students in the Bickleton School District interested in earning college credits while attending high school.
Cheerleaders, ice cream socials and building trust are all on the agenda for Sunnyside High School freshmen during the fifth annual Grizzly Academy planned for Monday, Aug. 18, through Thursday, Aug. 21.
MABTON – Recently hired to serve as the new administrative secretary to Mabton Superintendent of Schools Minerva Morales is Jessica Prieto.
Swapping the school office for the business office, Idaho native Paulette Johnson is on board as the Sunnyside School District's new director of teaching, learning and assessment.
GRANDVIEW – The Grandview School Board this past Monday approved several personnel changes.

Substitute teachers working in Grandview School District classrooms will receive a pay raise this year, thanks to action taken by the Grandview School Board Monday night.