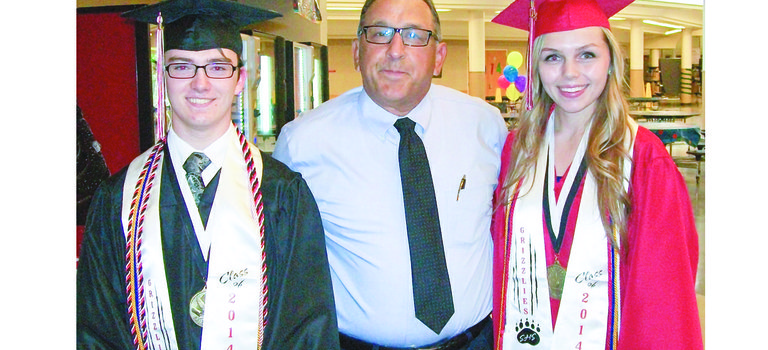 Monday, Aug. 25, 2014, at 6:30 p.m. at Mabton School District Conference Room
The Washington Board of Education is meeting tomorrow, Aug. 22, to set the levels required for students to earn a passing score in the biology collection of evidence.

There may only be about a half dozen or so students in the Bickleton School District interested in earning college credits while attending high school.
Cheerleaders, ice cream socials and building trust are all on the agenda for Sunnyside High School freshmen during the fifth annual Grizzly Academy planned for Monday, Aug. 18, through Thursday, Aug. 21.
MABTON – Recently hired to serve as the new administrative secretary to Mabton Superintendent of Schools Minerva Morales is Jessica Prieto.
Swapping the school office for the business office, Idaho native Paulette Johnson is on board as the Sunnyside School District's new director of teaching, learning and assessment.
GRANDVIEW – The Grandview School Board this past Monday approved several personnel changes.

Substitute teachers working in Grandview School District classrooms will receive a pay raise this year, thanks to action taken by the Grandview School Board Monday night.
Registration for students new to the Grandview School District will start this week. Registration at Grandview High School is this coming Thursday, Aug. 14. Call 882-8727 to make an appointment.
The Grandview School District reminds parents that all middle school students will again wear uniform colors of maroon, gray or black tops with either blue jeans or black pants.
The Grandview School District notes that children planning to turn out for fall school sports must have a valid physical before they can participate.
All three elementary schools will have a Meet Your Teacher Day on Wednesday, Aug. 27, from 1 to 3 p.m.