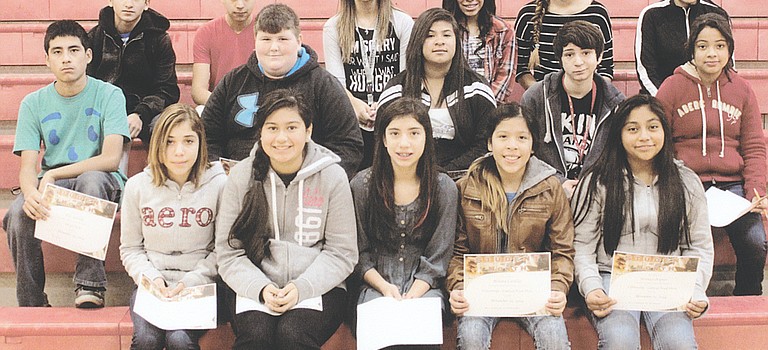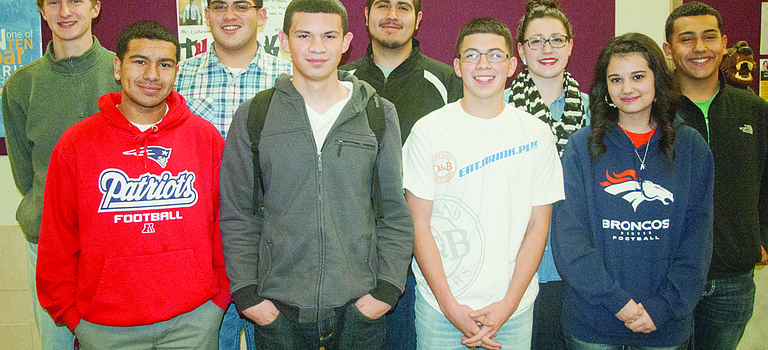 The trio are retiring before the end of 2014, having served the Mabton School District 31, 34 and 25 years.
The Mabton School District and the Mabton Education Association have come to terms.

Sunnyside students Hienschi Nguyen, Tristan Watson, Denise Pelestor and Mary Munoz explain their graph to a CWU student instructor during a mathematics lab.

A Grandview storefront located across the street from Grandview city hall is busy nearly every night empowering Grandview High School students.





The Sunnyside School Board showed reluctance at its Tuesday night meeting to putting another levy request before voters to build athletic facilities for Sunnyside students, but asked the superintendent to bring back ideas for the board's next meeting.
The new Washington Elementary School design is proceeding on time and on budget, according to Gary Wetch of Loofburrow Wetch Architects.



Previous Next