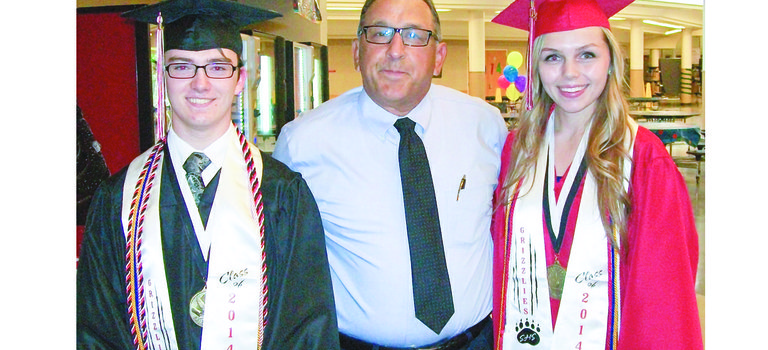 The first day of school in Sunnyside was one of the smoothest the principals of the district's schools have ever experienced.
MABTON – Last month the Mabton School Board approved a pay raise for its substitute teachers, increasing the daily rate to $120.

MABTON – Mabton Superintendent of Schools Minerva Morales at Monday's school board meeting was authorized to sign an agreement with Phoenix Protective Corporation.
Thursday, Aug. 28, 2014, 810 E. Custer Ave.

Helping with the kick-off of the new school year, Educational Service District 105 Superintendent Steve Myers announced the 2014-15 "Regional Teacher of the Year" during a surprise presentation in Sunnyside this morning.

Just in time for school to start this coming Thursday, the Grandview School Board Monday night approved the budget for the 2014-15 school year.

MABTON – The Mabton School Board last night deemed the school improvement plan presented by Mabton Jr./Senior High School Principal Caleb Oten as "ambitious," but he is confident the school can meet its goals.
GRANDVIEW – In action last night, Monday, the Grandview School Board approved several personnel changes within the district.
MABTON – The Mabton School Board this past Monday night approved contracts for three certified staff and several supplemental contracts.
A new art sculpture is put into place at Sunnyside High School yesterday (Monday).
U.S. Cellular is donating $1 million to fund teacher classroom projects through its Calling All Teachers program.
Children ages 13 and younger in the Sunnyside area have the opportunity to earn college scholarships by simply doing one of their favorite activities: coloring.

The Sunnyside-based Inspire Development Centers is looking for a new CEO.
Previous Next