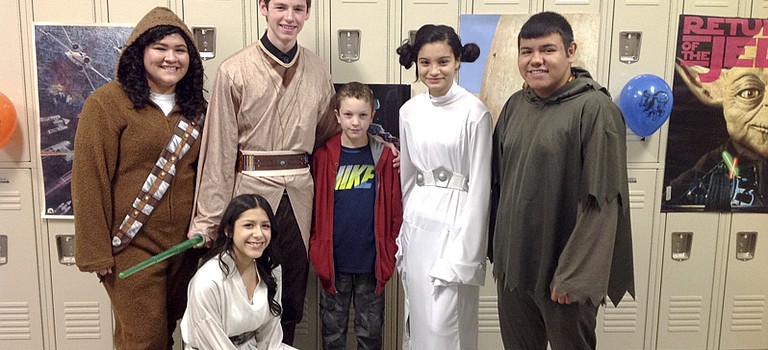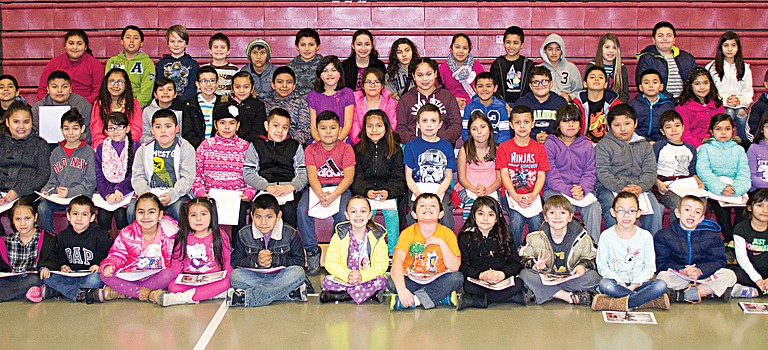 Students and families will be able to meet the new Grandview High School principal next week.


A local pianist is the winner in the annual Yakima Valley Music Educators' Association Solo and Ensemble competition Sunday on the Central Washington University campus.

More than 50 children turned out for a Star Wars-themed science camp at Sunnyside High School on Saturday, learning about the galaxy through the lens of a "… galaxy far, far away."

The Grandview High School DECA officer team traveled to the Capitol to attend the Career and Technical Education Civic Engagement Day last week.
A Sunnyside Christian High School graduate has earned a Bachelor of Science degree from George Fox University.
The Grandview School District will host College Night from 5:30 to 7:30 p.m. Wednesday, Feb. 10, at Yakima Valley Community College's Grandview campus, 500 W. Main St.



The high school was honored yesterday as one of 130 in the nation for creating opportunities for traditionally underrepresented students.

School joins in national reading drive
The first rainy day in a week last Friday happened to be the day principals at Harriet Thompson Elementary School sat on the roof to read all day.

Two board members knew of first DUI stop
A former School Board president knew of Superintendent Rick Cole's first driving while under the influence of alcohol stop back in June and did not notify the rest of the board.
Those driving by Harriet Thompson Elementary School tomorrow can wave at the principal on the roof.
Previous Next