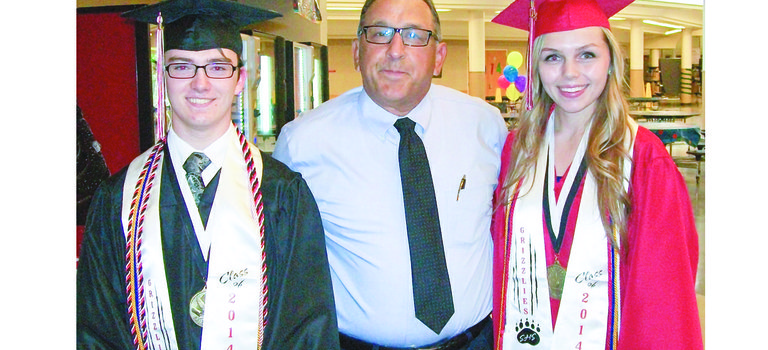 Eight students from the Lower Yakima Valley were named to the Yakima Valley Community College Dean's and President's lists for the summer quarter.

A crowd of more than 50 people, mostly supportive of the idea of establishing a charter school in Sunnyside, turned out last night for a public forum in Sunnyside.
It's not easy to graduate from high school... and starting in 2019, students will have to complete more credits to earn their diplomas.
It's once again report card season for school districts in Washington state.

Curtis Campbell, director of executive services for Sunnyside schools, is being honored with a national award.
A complaint from a student voiced early last spring – focused on the questionable teaching methods of a local high school instructor – has resulted in the Sunnyside School District severing ties with the long-tenured employee.
The first day of school in Sunnyside was one of the smoothest the principals of the district's schools have ever experienced.
MABTON – Last month the Mabton School Board approved a pay raise for its substitute teachers, increasing the daily rate to $120.

MABTON – Mabton Superintendent of Schools Minerva Morales at Monday's school board meeting was authorized to sign an agreement with Phoenix Protective Corporation.
Thursday, Aug. 28, 2014, 810 E. Custer Ave.

Helping with the kick-off of the new school year, Educational Service District 105 Superintendent Steve Myers announced the 2014-15 "Regional Teacher of the Year" during a surprise presentation in Sunnyside this morning.

Just in time for school to start this coming Thursday, the Grandview School Board Monday night approved the budget for the 2014-15 school year.

MABTON – The Mabton School Board last night deemed the school improvement plan presented by Mabton Jr./Senior High School Principal Caleb Oten as "ambitious," but he is confident the school can meet its goals.
GRANDVIEW – In action last night, Monday, the Grandview School Board approved several personnel changes within the district.
Previous Next