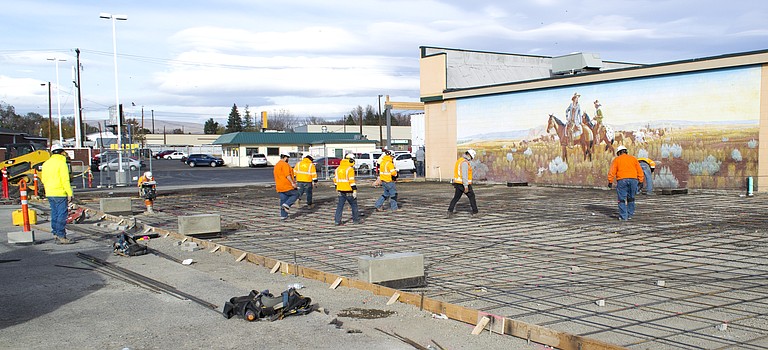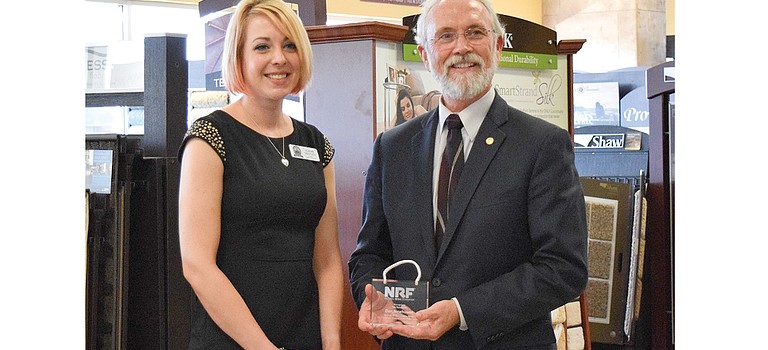 This community is getting a Walgreens.
In just a few days, witches, zombies and vampires will be converging on your house, asking for candy. As is the case every Halloween, you'll likely be merely amused over the sight of these costumed characters.
For many Washington residents, moving out of poverty to self-sufficiency is especially challenging. Washington WorkSource centers are participating in a new pilot project to ease that transition.
The Yakima Valley is often referred to as the backbone of the Washington state wine industry.
Now that we're well into autumn, the days are getting noticeably shorter. The change in seasons reminds us that time is passing – and it's important to use that time wisely. When used well, in fact, time can be your greatest gift in many walks of life – and that's certainly true when you invest.

Phil Robillard serves a hot dog to a young customer at Lower Valley Credit Union last Thursday as part of the organization's celebration of credit union week.

A recently completed remodel at Sunnyside's Rite Aid store has customers and staff smiling. "It's a great new look," said Store Manager Terry Smith, who oversaw the updates.

Sunnyside City Finance Director David Layden chats with Municipal Court Administrator Debbie Mendoza at a reception held in his honor last Friday.

Ad design, photography and special section content were highlighted in seven awards earned by the Daily Sun News in this year's Better Newspaper Contest. The results were announced last Friday by the Washington Newspaper Publishers Association.
Halverson Northwest Law Group recently announced that Juliana M. Van Wingerden is joining the company's Sunnyside office as an associate attorney.
National Save for Retirement Week is observed Oct. 18 – 24 this year. And this week has some weight behind it, as it is recognized by the U.S. Senate for its importance in encouraging Americans to prepare themselves financially for retirement. Are you doing all you can?
New signs went up last Friday announcing the Sunnyside American West Bank branch on Yakima Valley Highway is now a part of the Banner Bank network of financial institutions.
What's the biggest obstacle to your ability to invest successfully?

Holy Pies is now open in Sunnyside, on South First Street near the freeway on-ramp.

Residents in the Lower Yakima Valley no longer need travel to Yakima or the Tri-Cities to do their shopping at Shopko.