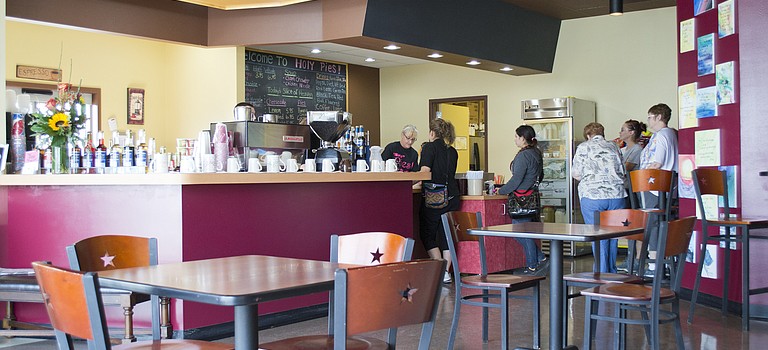 What's the biggest obstacle to your ability to invest successfully?

Holy Pies is now open in Sunnyside, on South First Street near the freeway on-ramp.

Residents in the Lower Yakima Valley no longer need travel to Yakima or the Tri-Cities to do their shopping at Shopko.
In many parts of the country, it's harvest season. As a consumer, you will certainly be affected by the labors of farmers — and their particular skill set can also teach you a lot in your role as investor.

Digging into the food offered at an open house at H&R Elite Trucking Academy's new location is Mike Moore of the Department of Licensing.

Motorists will soon be able to give their dirty vehicles a state-of-the-art car washing experience when the Castle Car Wash opens in Grandview.

It's a sellers market.
If you work for a fairly sizable company, you may be entering your open enrollment season, when you can add or adjust your employer-sponsored benefits.
HomeStreet Bank has announced that Dan Kuenzi has joined the firm as the Eastern Washington Regional President of Commercial Banking, overseeing branch operations in Yakima, Richland and Sunnyside.
Washington continued to see modest job growth in August, and the unemployment rate held steady at 5.3 percent for the month, on a preliminary, seasonally adjusted basis, according to estimates by the federal Bureau of Labor Statistics.

Working two full-time jobs, doing what he loves keeps Garin Moore busy.

Glassblower John Henry can stand up under the heat.

Known for its array of wineries, Prosser can also boast not one – but now, two retail marijuana stores.

We're getting close to Labor Day, a celebration of the men and women who roll up their sleeves and go to work each day
Previous Next