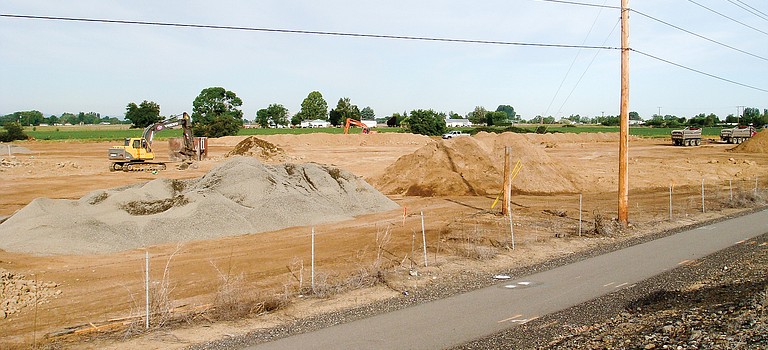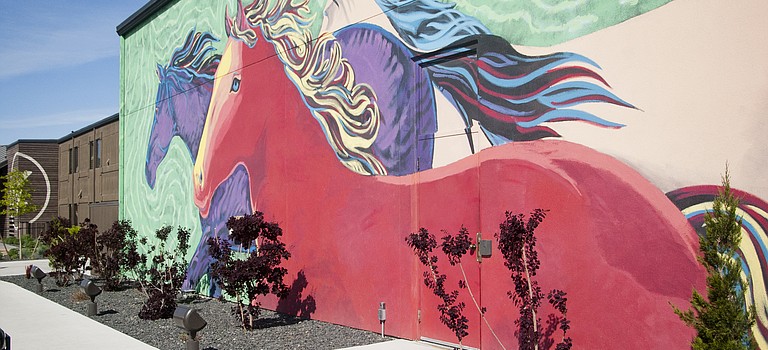 The local port made it official last night, finalizing a purchase of another downtown property.
A small contingent is headed to South Korea this week to help promote agricultural products of Central Washington.

14 Hands releases blend for Kentucky Derby
It seems appropriate that a winery featuring horses on its label bottled a special wine in honor of the 2016 running of the Kentucky Derby.

Company plans hotel for spring 2017 debut
After breaking ground late last month, a truck stop may open for business sooner than expected.

Research finds less alcohol and color in wines from effected vines
Grapevine leaf roll disease has plagued vineyards for centuries, but little is known about how this virus impacts the fruit quality and actual wine produced from grapes of effected plants.

Projects by three local businesses accounted for most of the new construction activity permits issued in April.

At first glance, the sand-colored stucco tasting room seems out of place in the middle of the lush Yakima Valley.
A grand opening celebration for Fieldstone Grandridge is 4:30-7:30 p.m. Thursday.
The state is recouping $22.9 million in pharmacy overcharges.
U.S. Bank customers in the Northwest and California gave it the highest scores in customer satisfaction.

Recently shorn alpacas will take center stage Saturday when Sage Bluff Alpacas, 8401 S. Steele Road, opens to the public from 11 a.m. - 4 p.m. Saturday.
Preliminary projections for the 2016 growing year indicate hop acreage is increasing at a global level for the third straight year, and for the fourth straight year in the United States.

A crew from Pasco-based Discount Plastering makes progress on the back wall of the Mahan Building at the corner of Edison Avenue and Seventh Street in downtown Sunnyside.

A mini-mart owned by a family company for the past five decades may change hands within two weeks.

Former Valley residents honored
A former Prosser resident and a former wine writer are being honored in a new state program.
Previous Next