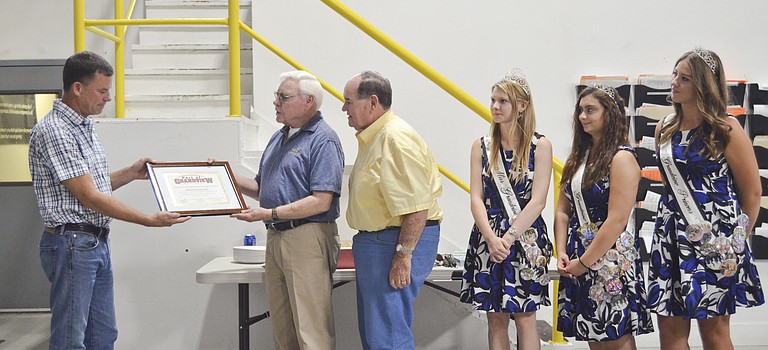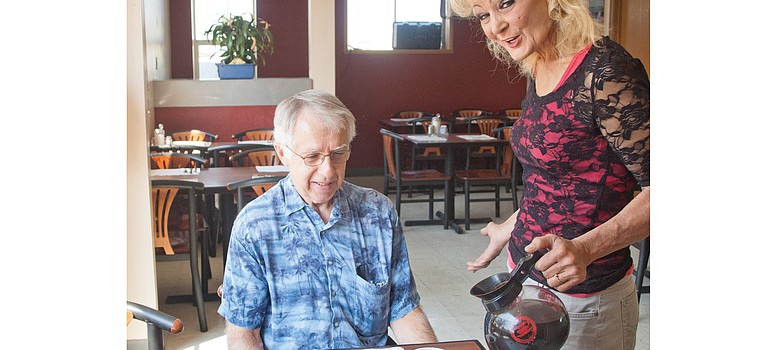 We're getting close to Labor Day, a celebration of the men and women who roll up their sleeves and go to work each day

GRANDVIEW – Bill and Ranae Evans have converted a 1938 landmark gas station into Grandview's newest American fare restaurant.
The Social Security Board of Trustees released its annual report on the long-term financial status of the Social Security Trust Funds.
CLE ELUM – Yakima attorneys Terry Abeyta and David Abeyta, of Abeyta Nelson Injury Law, were featured speakers at the recent state convention of the Washington Association for Justice.
YAKIMA – Kenyon Zero Storage, Inc. of Grandview was recently announced as one of Pacific Power's wattsmart® business partners of the year.

Coming soon to Sunnyside...a comfortable place to sit down with family and friends while enjoying a cup of coffee and a slice of pie.
Question: Is it true 10,000 people a day are retiring? What's the easiest way to avoid the crowds?
Many people look for the "secrets" to investment success. Is it timing the market just right? Is it finding those hot stocks or getting in on the "ground floor" of the next big thing? Actually, these types of moves have little relevance to the vast majority of investors – even the most successful ones. So let's take a look at some steps you can take that can be effective in helping you work toward your financial goals.

The Sunnyside Stokes Burger Ranch's original sign has been updated, complete with efficient new lights.
Summer is almost over, which means it's "back-to-school" time.
Eighty years ago, on August 14, 1935, President Franklin D. Roosevelt signed the Social Security Act into law.

Sunnyside will have a new restaurant in a familiar location, perhaps as early as the end of August.

For the past 24 years, Sunnyside's Cactus Juice Café has been a place where friends have met for lunch. Along with the home-style food the clientele has also enjoyed friendly conversations with owner Gladys Graham and her daughter, Lori Alvarado.

Sunnyside Ace Hardware owner Dennis Allen announced this week that the store will be moving closer to downtown Sunnyside by year's end.
Previous Next