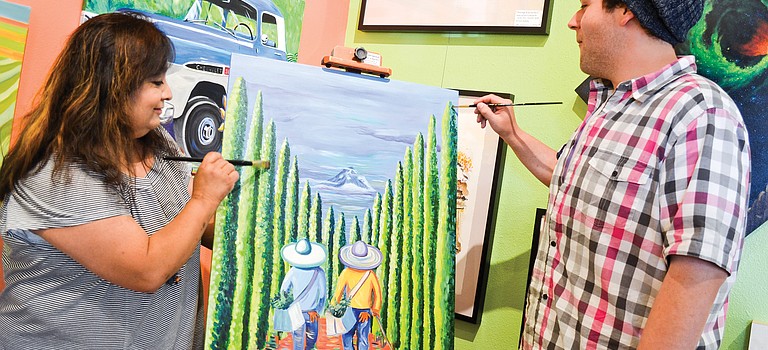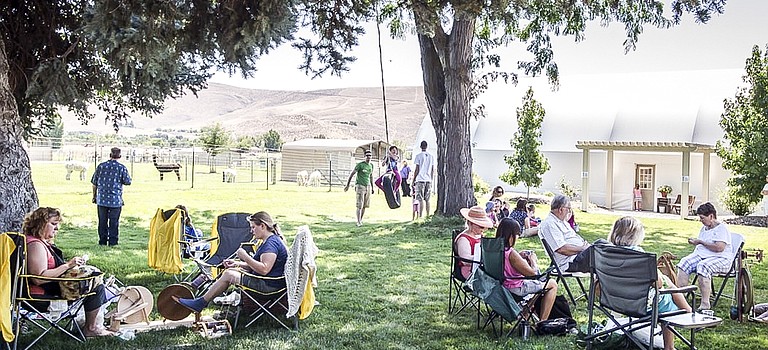 Celebrate summer at the Downtown Summer Nights concert series each Thursday through Aug. 18. All shows begin at 6 pm.
The Monday Morning Movie Matinee series continues at the Princess Theatre.

Three community-theater veterans have been chosen as the cast for Valley Theater Company's next presentation at the Princess Theatre.


Planning to exhibit or show at this year's Central Washington State Fair?

In an effort to give local artists an opportunity for more exposure, the city's Arts Commission has launched what it hopes will be a rolling art show.

Competition could replace Wine and Food Fair
The city's first barbecue competition hosted by wineries might just be a new tradition.
Valley backyard cooks will have a change to see how professionals prepare for a cooking contest at the annual Bottles, Brews and Barbecues event from 10 a.m. - 6 p.m. tomorrow at McKinley Springs Winery in Vintners Village.

It's here. Author Tami J. Whitmore has just announced the release of her fifth book, Squirrel Eggs and Popcorn Trees, published on Create Space, and available on Amazon.com.
National Marine Sanctuaries is hosting "Get into Your Sanctuary," as part of a national celebration of America's underwater treasures later this month.
Valley Theatre Company will hold auditions for its September production of the Complete Works of William Shakespeare (the revived and abridged version), beginning at 6:30 p.m. June 12 and 13 at the Princess Theater, 1228 Meade Ave.

The Chamber of Commerce and the Princess Theatre have teamed up to provide youth and families with a Monday Movie Matinee series, beginning June 20.
The Celtic band, Sons of Malarkey, will be featured weekend performers at the 16th annual Prosser Scottish Fest June 18 at the Prosser Wine and Food Park, 2840 Lee Rd.