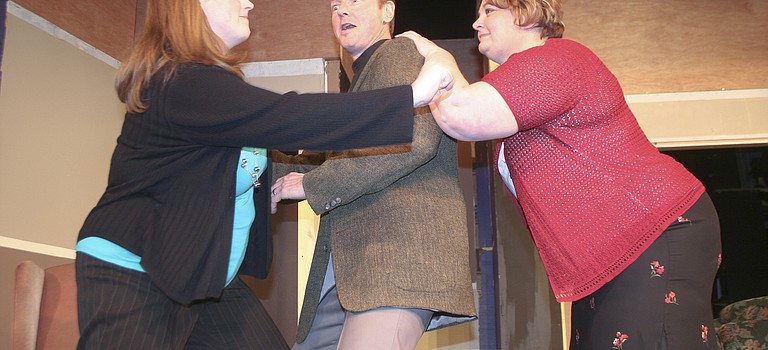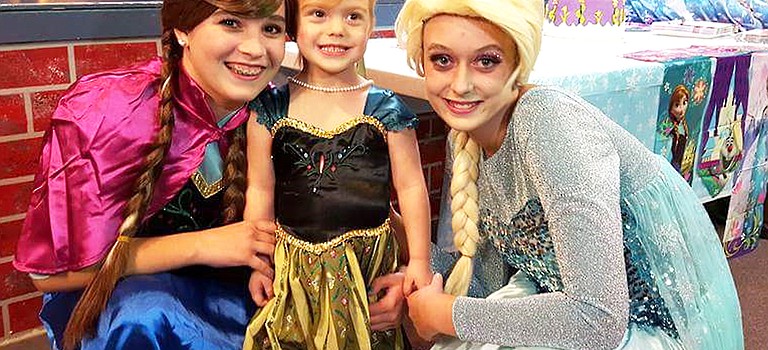 More than 1,000 candles will line the mile-long pathways through the Yakima Area Arboretum gardens from 6 to 11 p.m., today and Saturday.
An opportunity to spice up the holidays is offered at 6 p.m., Dec. 17, at the Walter Clore Wine and Culinary Center, 2140A Wine Country Road.

With Mom and Dad, of course
After building his own drum set at the age of three, a six-year-old Sunnyside boy now plays drums in a trio with his parents.

Festivities draw a crowd to downtown
Activity filled downtown last weekend in the build up to the 27th annual Lighted Farm Implement Parade.

Rudolph, Charlie Brown and, of course, Santa all made appearances during Friday's second annual Kids Lighted Christmas Parade along a three-block stretch of Sixth Street.
The Miss Sunnyside Court puts the finishing touches on its blue and green entry in the 2015 Sunnyside Community Hospital Festival of Tree gala set for tonight at the Sunnyside Community Center, 1521 S. First St., from 6 to 9 p.m.

For more than six weeks Grandview High School's Drama Club has been rehearsing for last night's premiere of its production of How the Other Half Dies.

The annual Winter Market opens at 9 a.m. at the city park, 1329 Sommers Avenue.
Local author B.J. Joke (Bridget Lain) will hold a booking signing of her book, My Story: Power to Rule, at Frios, 525 S. Sixth St.
The public is invited to attend an open houses at the local museum, 704 South Fourth St. from 11 a.m. to 5 p.m.

The Valley Theatre Company's holiday production of Christmas Belles will complete its run today and Saturday, Dec. 4 and 5, at Princess Theatre, 1228 Meade Ave.

Society "wannabe" Sybil Chasteen, played by Kristina Alcaraz, is startled by an unwanted guest, Jack, played by Christian Orozco in the Grandview High School Drama Club production of How The Other Half Dies.

The grand marshals of this year's Lighted Farm Implement Parade are brothers who spent nearly their entire lives in the community, running a business together and serving their city.

Committee accepting parade registrations
Rosy-cheeked children dressed for cold weather; sporting lights on their bikes, battery-operated cars, wagons and ponies will mark the second annual Kids Lighted Christmas Parade.