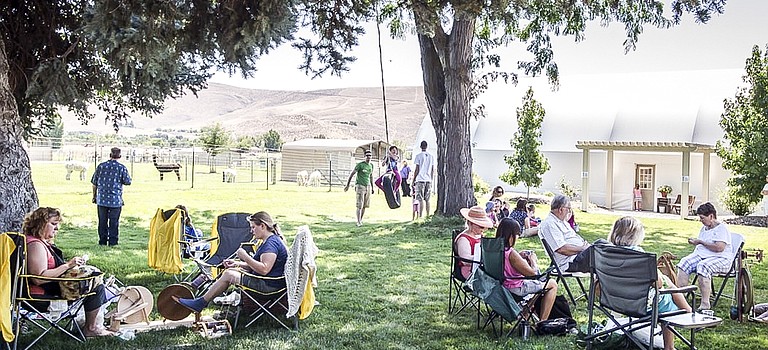 Gaming world fad goes local
It's a craze in the gaming world like the world has never seen.

Latin pop dance music will be the background for a fundraiser to help a local family with medical expenses.
There is no need to drive all the way to Ashland, Ore. to attend a Shakespearean production this summer.

Fiber artists from throughout the Yakima Valley will gather at Sage Bluff Alpacas for its sixth annual Summer Fiber Arts Festival.
The annual Retread and Show and Shine barbecue is 5 to 8:30 p.m. today at Andy's North Restaurant and Lounge, 3321 W. Court St.
Make plans to see "The Good Dinosaur" at 8 p.m. July 15 at Hisey Park, 513 S. Main St.
Beginning July 16, visitors to Maryhill Museum can view a unique collection of pre-1925 Native American trade blankets.
Celebrate 20 years of crafting microbrews with the brew master at Whitstran Brewery from 5-10 p.m. Saturday.

The downtown summer nights concert series will feature Dave McGraw and Mandy Fer at 6 p.m.
The Community Center fountain-splash pad opens Tuesday at South Hill Park, 1521 S. First St.
Mark the calendar to celebrate a pre-Fourth of July function during "Sangria Weekend" tomorrow at Silver Lake Winery, 1500 Vintage Road. Tasting begins at 10 a.m.
The Parks and Recreation Department opens its "Art in the Park" program from 11 a.m. to 1 p.m., July 8.
The Winemakers Loft is bringing back its "Lounging at the Loft" summer music series beginning July 9.
Former X band singer-guitarist John Doe will play the Brewminatti with doors opening at 7 p.m.
Previous Next