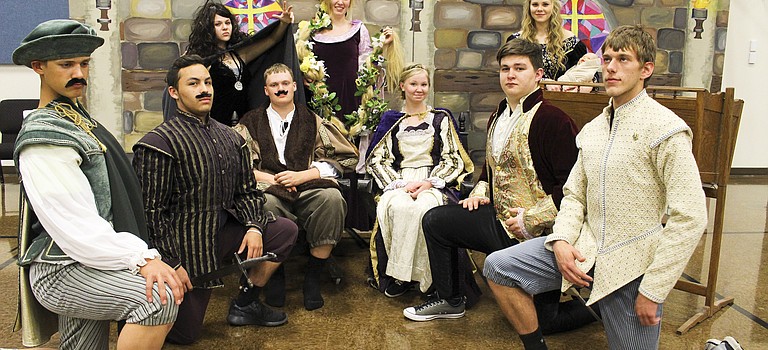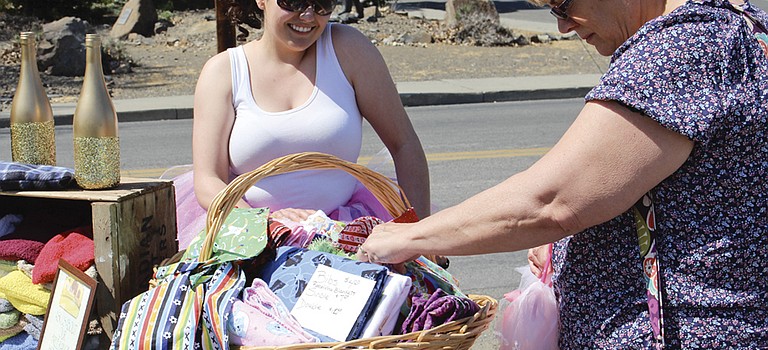 Burgerville opens April 29
A love story about a fry cook and a dental hygienist student is featured in Grandview High School Drama Club's spring musical, Burgerville.
"Tri ART for Giving" is an art exhibition, contest and fundraiser that kicks off later this month from 6-9 p.m. April 29 at the Hanford Reach Interpretive Center, 1943 Columbia Park Trail.
Shrek, The big green ogre himself is coming to the Z Center Stage Theater at the high school in May for five appearances.
A Pacific Northwest Barbecue Association-sanctioned barbecue contest is moving to Vintner's Village in June.
Barrel tasting, vineyard tours and trail rides are the theme this weekend during Spring Barrel Tasting weekend in the Rattlesnake Mountain wine area.
Wildhorse Resort and Casino's Civic Circle will be hosting the Oregon East Symphony June 11.

A handful of rehearsals remain before the cast of The Princess with No Name takes the stage for the first of three performances.
To help wine enthusiasts get the most out of the region's spring salute to the wine industry, two barrel tasting weekend events are planned this year.

Everyone is invited to enjoy asparagus, crafts and the newly remodeled museum tomorrow.

Yakima Valley Community College will host U.S. Poet Laureate Juan Felipe Herrera in May.
The Mid-Columbia Mastersingers and Urban Poets Society will be in concert at 8 p.m. Friday in the Uptown Theatre, 1300 Jadwin Ave.
The 13th annual Columbia River Cowboy Gathering and Music Festival is this weekend at Benton County fairgrounds, 1500 S. Oak St.

Taken from newspaper headlines, the heroes and villains of the 2014 Carlton Complex wildfire are immortalized in a new publication.
The Franklin County Museum will celebrate its grand re-opening from 9 a.m. - 1 p.m. tomorrow at the 305 N. Fourth Ave., museum.
The 2016 Tri-Cities Quilters Guild will present its annual quilt show from 10 a.m. - 5 p.m. today and tomorrow at the Three Rivers Convention Center, 7016 W. Grandridge Blvd.
Previous Next