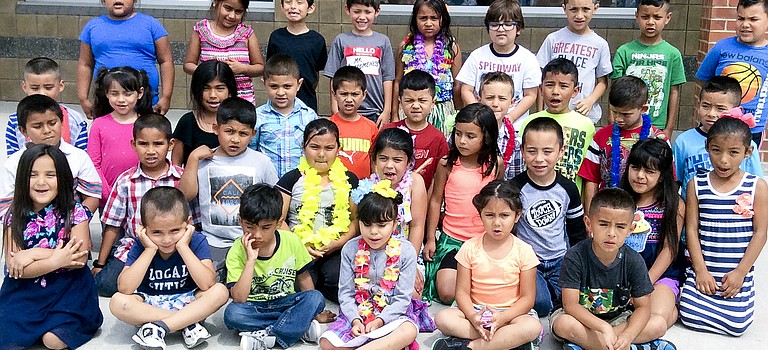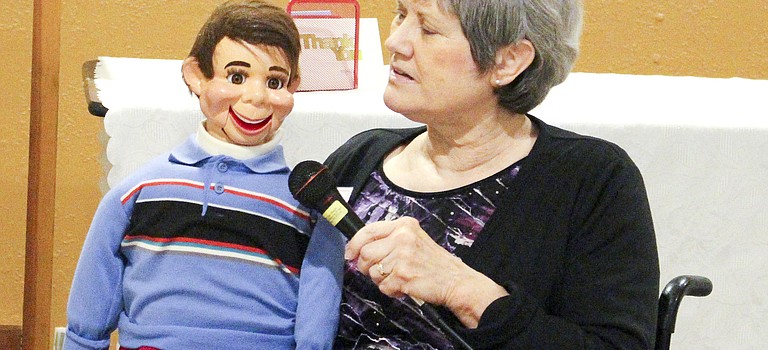 Woman uses ventriloquism to share message
Recovering from a near fatal automobile accident in the late 1960s, Faye Pruitt found that her faith needed help to bring her back from despair.
A look back in time from the files of the Sunnyside Daily Sun News and Sunnyside Sun


Planning to exhibit or show at this year's Central Washington State Fair?

In an effort to give local artists an opportunity for more exposure, the city's Arts Commission has launched what it hopes will be a rolling art show.

"Seussical the Musical" boot camp actresses, left to right, Kaelyn White, Mia Garcia and Grayee Morris, show off "crazy day" attire yesterday.
Hisey "Dinosaur" Park will be the location for a free, outdoor showing of Jurassic World Friday as soon as it is dark.
A Tri-Chamber Social will be from 5:30-7:30 p.m. June 23 at Yakima Valley College's Vintners tasting room, 110 Grandridge Road.
Extra Mile Student Center is again offering summer creative workshops starting in July.
Area bridge players are invited to a special fundraising card party at 6:30 p.m. Monday in the Sunnyside Mini Mall, 214 S. Sixth St.

George "The Milkman" Johnson of Sunnyside greets Payton Sample to the newest exhibit Sunday at Sunnyside Museum, 704 S. Fourth St.
The School District is offering free meals beginning today for children ages one to 18.
Previous Next