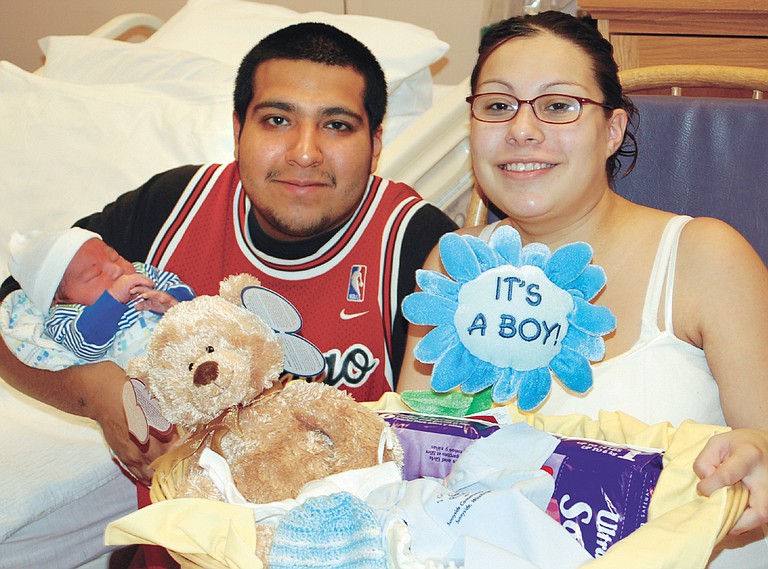 Friday, January 5, 2018
/lk
Over the Shoulder
A look back in time from the files of the Sunnyside Daily Sun News and Sunnyside Sun
100 YEARS AGO (1918)
Sunnyside Mayor Cloud urged residents to organize a vigilance Corps to aiding the U.S. government in ending German propaganda.
Agriculture exports from the Yakima Valley reached more than $27 million, according to an annual report released in January 1918.
80 YEARS AGO (1938)
Temperatures in Sunnyside hovered at between 30 and 40 degrees F for the first few days of the new year.
70 YEARS AGO (1948)
The Harlem Globetrotters were scheduled to make a special appearance at the Lincoln School Gym as a part of the Central Washington tour.
60 YEAR AGO (1958)
Mrs. Jake Hoff of Sunnyside was surprised when her Easter Lily bloomed two new flowers during the holidays.
The construction on Priest Rapids Dam was a third of the way towards completion. When finished the dam was expected to generate 166,000 kilowatts of additional electricity to Washington residents.
50 YEARS AGO (1968)
Postage rates increased to six cents per ounce for first class mail and 10 cents per ounce for air mail.
40 YEARS AGO (1978)
The Sunnyside High School wrestling team defeated Eisenhower 34-29. Team members Dale Hughes (108) and Tommy Villanueva (122) improved their records to 9-1 at the dual meet.
30 YEARS AGO (1988)
Sunnyside businessman and city councilman Errol Brown was elected chairman of the Sunnyside Industrial Development Corporation.
20 YEARS AGO (1998)
Don Hughes retired after serving 30 years on the Sunnyside City Council.
Valley Musical Comedy Company will present "Damn Yankees" in the spring.
10 YEARS AGO (2008)
Eastway Video closed after 24 years of renting videos to the community. The store celebrated it closure with a massive sale of videos and games. Owner Ray Hallett said the use of the internet had "killed the renting of DVDs."
Minimum wage went up 14 cents on Jan. 1, bringing the state minimum wage to $8.07.