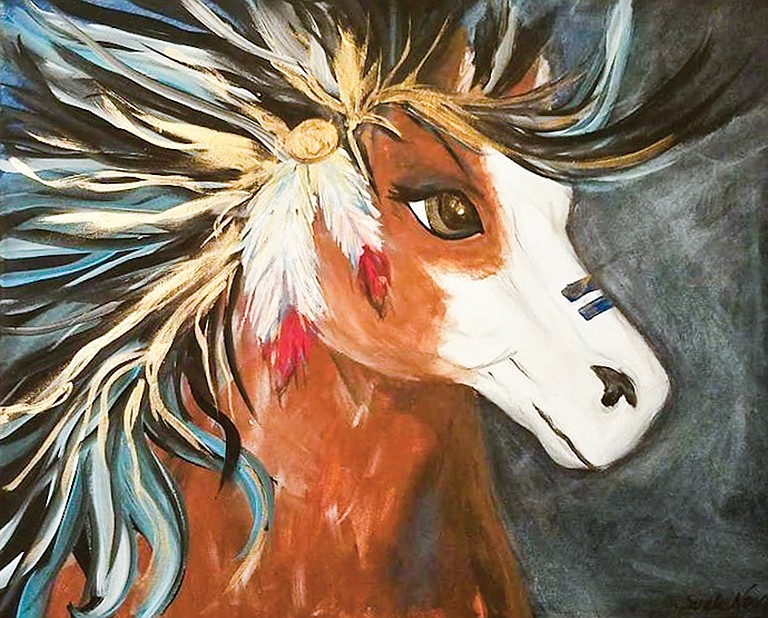 Thursday, January 4, 2018
/lk
PASCO — Everyone is getting in on the latest trend of learning to paint while sipping wine.
For the past few years, more painting parties have replaced simple tasting events, as wineries sought more ways to have people visit their tasting rooms.
The activity which gathers friends and family to taste their favorite wines, offers the added dimension of indulging in creative efforts.
The latest venue to offer a painting party is Cousins' Restaurant, 4605 N. Road 68, from 6:30-8:30 p.m.
Tonight, the painters and wine lovers will be given a step by step instruction on how to paint "The War Horse, under the direction of Susan Newell of the Painted Syrah.
In Prosser, Jeremy's 1896 Public House, 1232 Wine Country Road, will host a paint night, from 4 p.m., giving participants an opportunity to paint a frosty winter scene.
Space is often limited at these events, but are nearly always sold out.
Generally, the painting parties have been held at area wineries, but similar events, minus the wine have even been held at such venues as the Bleyhl Co-Ops in the area.
Now even the REACH Museum in Richland is getting in on the painting trend with its own version of imaginative art, again minus the wine. Prehistoric art will be the inspirations.
Most of the painting parties are advertised on Facebook and through local chamber tourism pages.
There is a cost to cover the materials and, of course, for the wine.