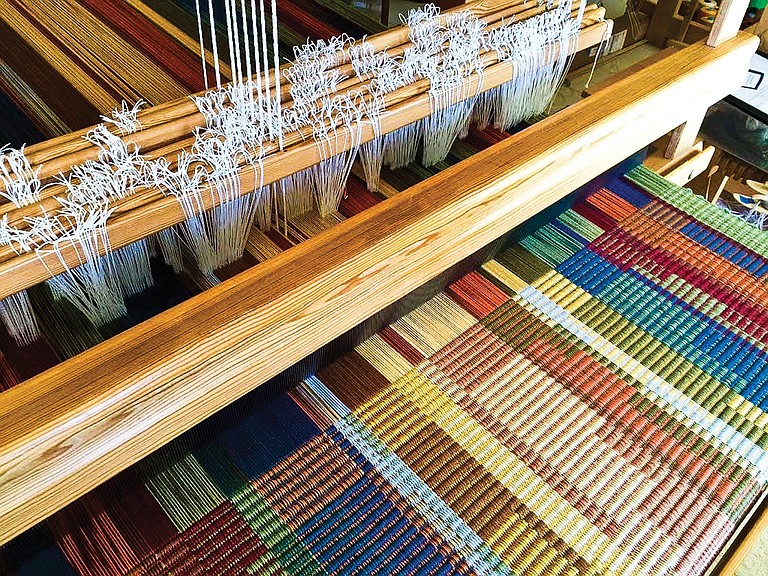 Thursday, October 19, 2017
/lk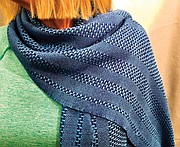 From hand-woven rugs to blankets, Desert Fiber Arts Guild members have filled their studio with handcrafted creations for the annual "Fall Fiber Art Sale."
It will be held for two weekends, from 10 a.m. to 4 p.m., Friday and Saturday, Oct. 27-28 and Nov. 3-4, at the Desert Fiber Arts Guild's studio, 101 N. Union St., Suite 208.
In preparing for the annual event, Sale Coordinator Connie Schlosser said "we (members) are all masters, designers and creators of exemplary artistic fiber works. Our customers come to our sale for extraordinary gift items; let's continue to wow them!"
The artists in Desert Fiber Arts use many fiber arts techniques: weaving on small portable looms or large floor looms, tapestry which is like painting with yarns, felting, knitting, hand-spinning yarns, embroidery, surface design, dyeing and garment construction.
How do handcrafted fabrics compare to commercial fabrics? As one DFA member put it, "It's like comparing home cooking to TV dinners. Handcrafted fabrics have a texture and energy that is rarely seen in commercial fabrics. Most people have no idea what they are missing!"
The Desert Fiber Arts Guild was founded in 1974 on the motto "Each one teach one."
Members pass along many different fiber arts techniques. Everyone is welcome at the monthly meeting. Details are on their website calendar, with speakers and topics varying during the school year.
In addition, throughout the month, special interest groups meet to study a particular topic. These groups can focus on a short-term project, or on a long-term interest, such as the Great Wheels Spinning Group which started in the 1980s and continues today.
People who value fine handcrafted garments, accessories and home decor items are encouraged to meet some of the artists who created them.