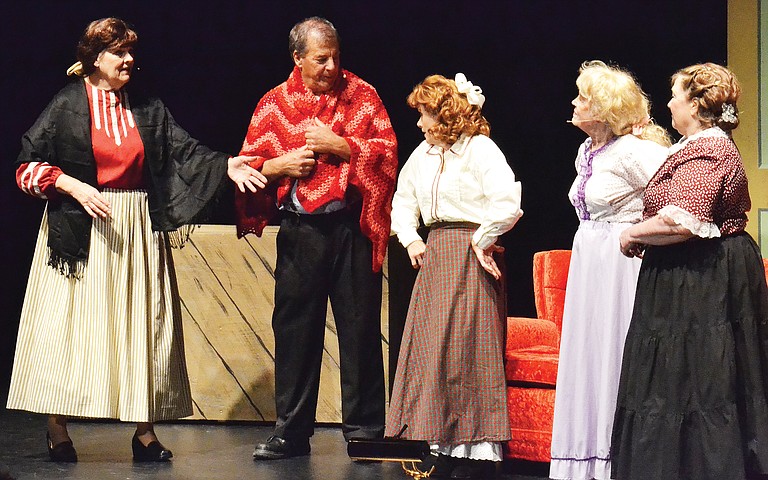 Thursday, October 5, 2017
/lk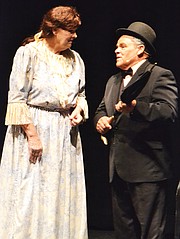 SUNNYSIDE — I went to the musical play of the Louisa May Alcott novel "Little Women" staged by Over the Hill Theatrical Saturday.
I intended to take a few pictures for the paper, like I do sports, and go home. I stayed to the end and even shed a tear at touching moments.
I was glad I hadn't read the book. I had nothing to which I could compare the play. It would stand on its own.
I walked away very happy I stayed. I enjoyed this story of girls pledging togetherness forever and then having life send them their separate ways.
I didn't get it at first that this was story about girls because Over The Hill actors are at least nearing the top of the hill.
I came to appreciate them as the story moved along. They made me enjoy the story. That's what good actors are supposed to do.
The singing was not top rank, but it was fair to good and entertaining. As long as the singers stayed in their comfortable vocal range, they were fine.
If for no other reason, you should take in the play this weekend (7 p.m. Friday and Saturday and 2:30 p.m. Sunday) at the high school auditorium, 1801 E. Edison Ave., because the actors are your friends and neighbors.
There was confirmation of that at the beginning. The voices were shaky singing or speaking. But everybody was on solid ground halfway through the first act.
Kristi Tuor of Bickleton had the task of carrying the play as her character and story teller. She started a little slow in the lead role of Jo March, then she got into her zone and did good job.
Julia Hart, my co-worker, was the actor I wanted to see. I expected her to do well. She did even better.
She was cast in the role of the mother, Marmee. She was kind and gentle with a velvety voice. The best way to describe her work is that most daughters would like to have such a mother.
The rest of the cast includes:
Tom Stegeman of Toppenish, Janet Minton of Prosser, Debbie Mendoza of Sunnyside, Ann Glover of Harrah, Job Wise of Sunnyside, Brian Tuor of Bickleton, Julie Trumble of Prosser, Lloyd Hazzard of Sunnyside, Dee Howe of Sunnyside, Susan Webber of Prosser, Joyce Taylor of Sunnyside, Betty Minnich of Grandview, Marlaine Mars of Prosser, Karen Santos of Sunnyside and Mark Cummings of Sunnyside.
The show is filled with songs. But they are not interruptions. They keep the story moving.
You need to attend a performance. You won't regret it. The story is familiar to everyone, and Over the Hill tells it very well.