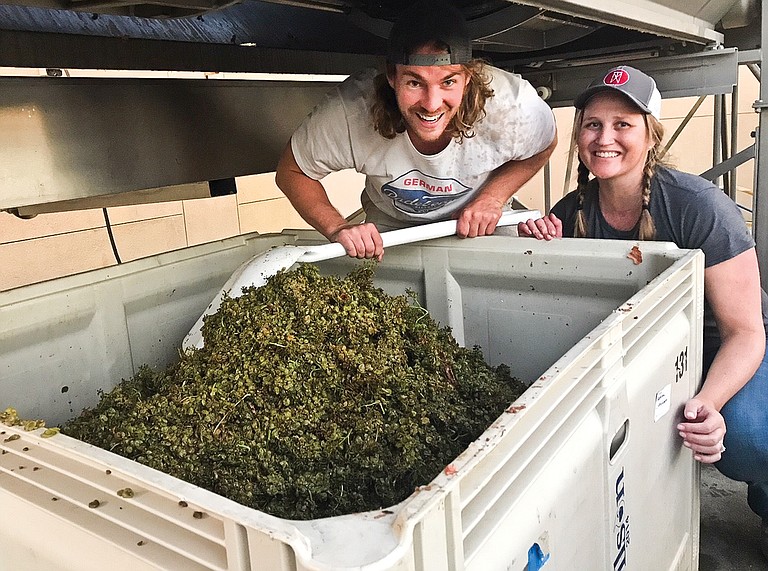 Wednesday, October 4, 2017
/lk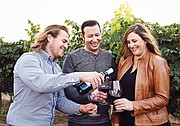 GRANDVIEW — Yakima Valley College's Vineyard and Winery Technology program has added a partnership that utilizes the incubator space on the Grandview Campus.
Fortuity Cellars is partnering with the college to get its first vintage produced, said Stephanie Menard of YVC Public Relation.
"The collaboration will allow students in the Vineyard and Winery Technology program to work alongside local wineries," she said.
The college will share equipment and space, which includes tasting room, destemmer/crusher, pneumatic membrane press, outside crush pad, and multi-purpose space.
 According to Jay Frank of public relations,Fortuity Cellars is family-owned by husband and wife team, Lee Fergestrom and Emily Christensen. It is co-run with long-time friend and winemaker Johnny Brose.
Fergestrom brings a background in business strategy and innovation from his time in the Seattle startup scene, Frank said. Christensen, who grew up in Yakima and graduated from West Valley High School, has extensive experience in strategic communications and public relations in government and private sectors. 
Brose has nearly 10 years of wine making experience in the northern and southern hemispheres, Menard said. Most recently, he made wine at one of Oregon's renowned wineries, King Estate.
Established in 2017, Fortuity Cellars focuses on Rhone and Bordeaux varietals produced in the Yakima Valley.
"Lee and I have both spent time working in the tech industry, so we are very familiar with the many benefits of an incubator space," Christensen said.
"When we heard about YVC's winery incubator program, we jumped at the opportunity to apply. It's a perfect space for us, allowing us to get to market much quicker than we could have on our own."
Fortuity Cellars joins long-time tenant Mark Wysling of Parejas Cellars.