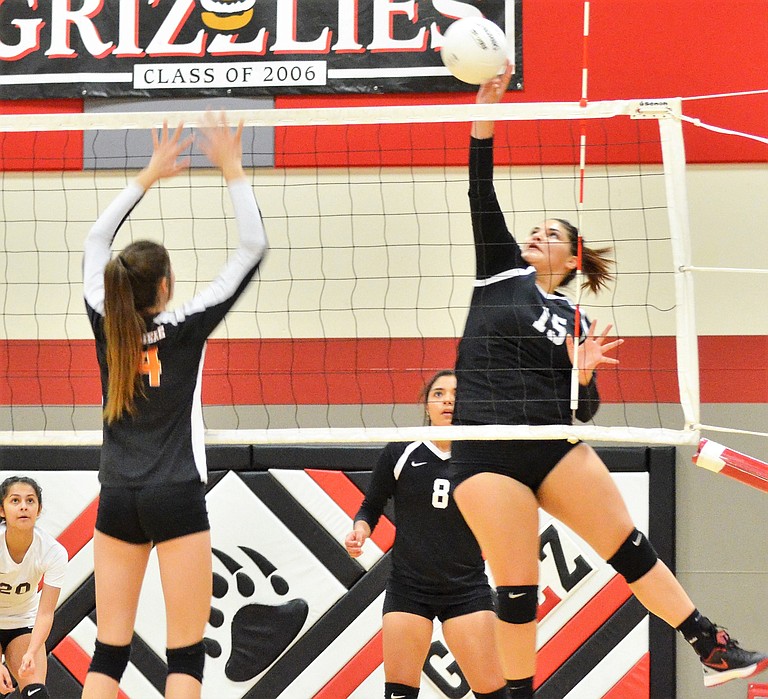 Tuesday, October 3, 2017
/lk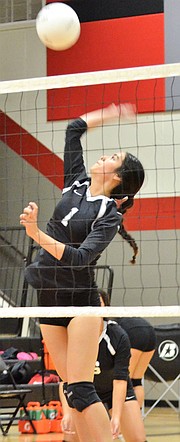 SUNNYSIDE — Although the Grizzlies volleyball team lost in four sets to Cashmere on Saturday, the team had a sense of accomplishment.
"We had a slow start to begin (the match)," Grizzlies coach Jamie Palmer said of the 13-25 first set loss.
In the second set, Sunnyside battled to take an early lead, but the Bulldogs fought back for a hard-won 25-23 victory.
The Grizzlies dug deep in the third set to win, 25-20, and forced the Bulldogs into a fourth set.
"We fell short," Palmer said of the 16-25 loss.
The team worked hard, she said. "It was nice to see the girls come together as a team."
It was a non-league match and Palmer took advantage, giving everyone a chance to play.
Mercedes Zavala led Sunnyside at the net with 7 kills, a block and 2 digs.
Jessica Appleby had 4 kills and a block and libero Sam Galindo kept the ball from connecting with the hardwood with 14 digs.
Nayla Rodriguez, another libero, had 8 digs; and Ashlee Maldonado had 9 digs and an ace.
Macy Clough was 100 percent from the service line, with 2 aces. She also had 7 digs.
Miriam Galvan had 2 blocks, and Arlene Marin had 3 kills and 2 blocks.
Palmer was proud of the Grizzlies for forcing the Bulldogs into four sets, having lost in three last season.
"They keep working hard and getting better," she said.