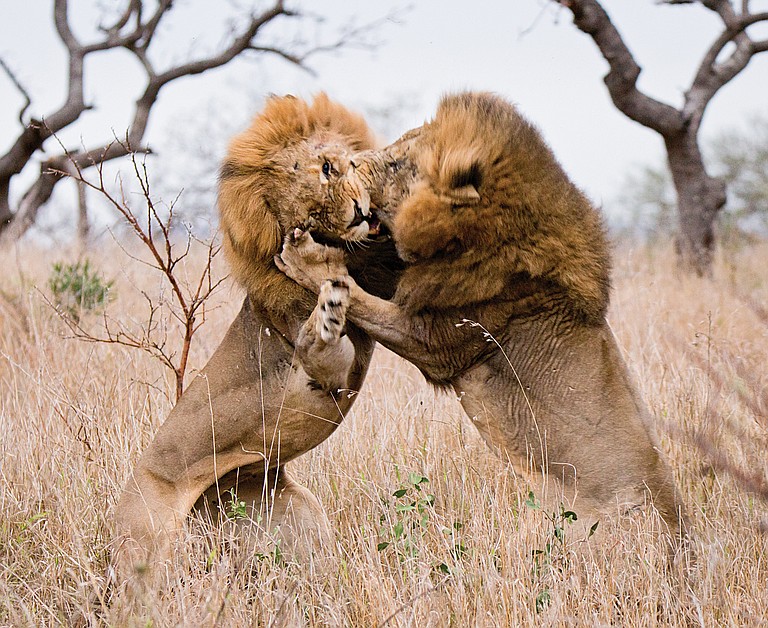 Wednesday, November 29, 2017
/lk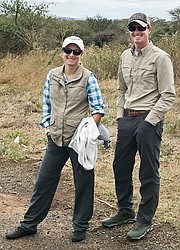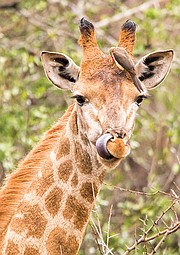 SUNNYSIDE — Witnessing two male lions fighting over a lioness in heat near the famous Kruger National Park in South Africa was about as up close and personal as anyone would want to be to the king of the jungle.
For Sunnyside State Farm Insurance agent Bryan Robison and- photographer wife Shannon, it was "like being in the middle of a National Geographic documentary"
"The loser came out bloodied and the winner went on to mate with the lioness," he said.
"Their roars and power resonated deep," he said.
Robison said the scene took place about 30 yards from their vehicle during most of the fight.
"It was truly amazing, Words cannot describe (it)," he said.
The Robisons took their African adventure in late September. On the trek with them were his mother and father Mike and Jan Robison, his uncle and aunt Joel and Sabrina Wilkinson and his aunt Julie Wilkerson.
We had two photographers on the trip, Robison said.
"The five of us not taking photos had an amazing time, too," he said.
"We spent seven days at the game preserve, located nears Mkuze, which is about 4 hours south of the Kruger National Park.
"We spent 2.5 days in Cape Town as tourists, prior to arriving at the photo safari lodge," he said.
He said the travelers saw all manner of wild animals. "We saw something different every time we went on a game drive," Robison said.
In addition to a dozen ofrso different bird species, they saw penguins near Cape Town. On the game preserve they saw African wild dogs, cheetah, cape buffalo, white rhino, elephant, zebra, wildebeest, warthog, ostrich, red and grey deicer, impala, Kudu, tortuous, baboons, and other monkeys.
The local couple took the winning bid on the photo safari at last year's Festival of Trees. "I think they are offering another safari trip at the event this year. It was worth it." Bryan said.
"It really was a trip of a lifetime," he added.