Wednesday, November 29, 2017
/lk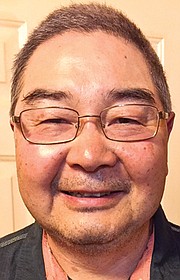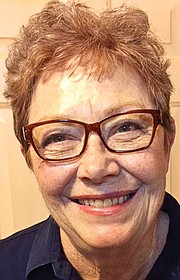 SUNNYSIDE — Ray and Melba Fujiura have been feasting on barbecue since 2010 when they volunteered to be judges at the very first Skewered Apple barbecue contest held in Yakima.
The Skewered Apple event went away, but the love of judging succulent cuts of beef, pork and chicken grew.
This year, the couple, who dabble in catering for friends and family, were selected by the Pacific Northwest Barbecue Association 2017 Judges of the Year at the organization's annual Convention Nov. 18 at the Clearwater Casino near Suquamish.
The award is partly the result of the couple's dedication and outstanding feedback to regional barbecue teams, Jane Biehl, president of the tri-state association said.
The couple judged several years at the World Food Championships, volunteering the first year. "We were requested for the second year," he said.
The request for their services is proof of their reliability when it comes to judging.
They began judging in 2010 after taking food judging classes which were offered for the first Skewered Apple event, the first local barbecue event sponsored by Tree Top.
The "judging" fever bit, and they were off to judging barbecue and side dishes all over the northwest, under the auspices of the PNWBA.
"We like meeting all of the teams and are friends with many of them," Ray said.
"We just like volunteering our time, and the food is nearly always very good," Melba said. "Although she admits, chicken is not her favorite meat to judge.
When not judging other people's food, they enjoy trying out new recipes. Ray particularly enjoys mastering new methods and techniques for barbecue.
Melba has developed her own brand of barbecue seasonings, Melbalynn's, which is enjoying a growing popularity about the region's pit masters.
The couple are already looking forward to the coming season, which begins in March.