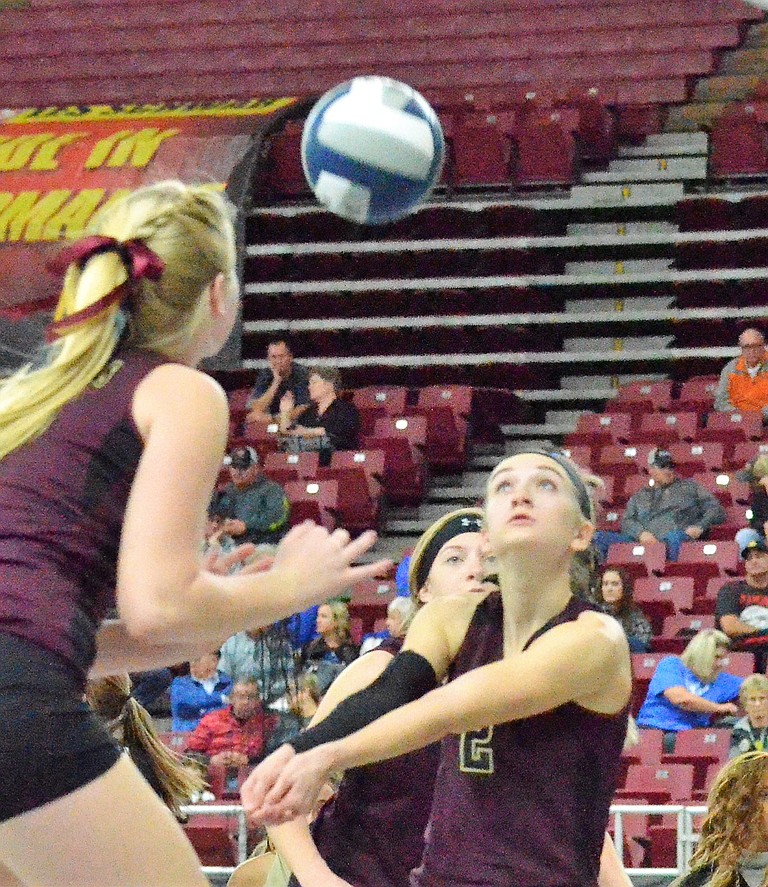 Monday, November 13, 2017
/lk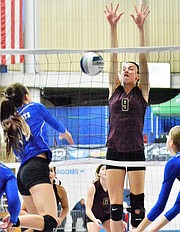 YAKIMA — The Sunnyside Christian volleyball team's hopes of a trophy were dashed in three sets by Almira-Coulee-Hartline on Friday morning at the 1B State Volleyball Tournament at the Yakima Valley SunDome.
The Warriors opened the 8 a.m. match with a 25-18 set win. They won the second set, 25-17 and clinched their bid for the fifth/sixth-place trophy match with a 25-16 win.
"It was a tough loss for us," Knights coach Laura Eisenga said.
"We really wanted to get a trophy at the tournament this year," she said.
Alyssa Martin, Sailor Liefke, Emily Banks, Destiny Fonseca and Madison Bosma will graduate in June.
Eisenga said it will be difficult saying goodbye to them.
"They did such a great job leading our team this year, and they leave a big hole for next year," she said.
Eisenga highlighted the efforts at the tournament, stating Banks "... left everything she had on the court... just played her heart out."
The serve consistency of den Hoed "... carried us all season, and she didn't disappoint these last two days."
Martin, the league Player of the Year, was positive and upbeat, Eisenga said.
She was 9-9 serving and had 11 digs Friday.