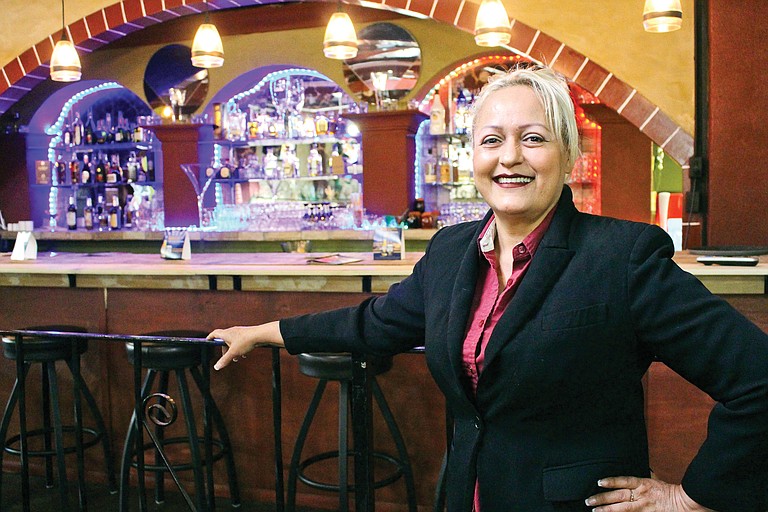 Tuesday, November 7, 2017
/lk
ZILLAH — Once a must stop for homemade barbacoa and all things authentically Mexican in the Yakima Valley, El Ranchito has been closed for more than 10 years.
In September, under new ownership and with a new vision, the 1319 First Avenue restaurant reopened.
And since opening, the clientele is rapidly finding the menu and the addition of a lounge to the locals' liking, to the delight of Rita Villa, lead chef and owner.
Villa, who also owns a restaurant in Kennewick – La Placita – is ready for her Zillah adventure.
"You know the history of this place, right?" she asked.
Anyone who has lived in the valley for more than 30 years, had the opportunity to visit El Ranchito for both great food, a visit to the instore museum located in the back of the store and the Mexican street style gift shop located in the front of the business.
It closed after 60 years of continuous operation and was temporarily brought back to life by Toppenish businessman Miguel Trujillo, who used the building for his tortilla bakery business. But he closed it a few years later.
The inside of the building required extensive remodeling, when Villa decided to take a chance on reviving El Ranchito.
She began in June and was open to the public by September.
She reclaimed the dining room and added the lounge area. In the future, she hopes to add a Mexican bakery.
Villa said the bar offers weekend entertainment in the form of her customers singing karaoke.
"People seem to love it. We have a busy weekend crowd, she said.
Most importantly, according to waitresses Diana Perez and Oyuky Moreno, are the happy customers.
Although the menu is basically Villa's recipes, the flavor of the cuisine is from the Michoacan area.
She also includes a Salsa Bar where customers can choose their own heat when it comes to hot sauce, from mild to "caliente."
"You can pick out the salsa heat you like," said Perez.
Villa said she is excited to be carrying on the history of the Valley's original Mexican restaurant
"I hope people like my take on it going forward," she said.