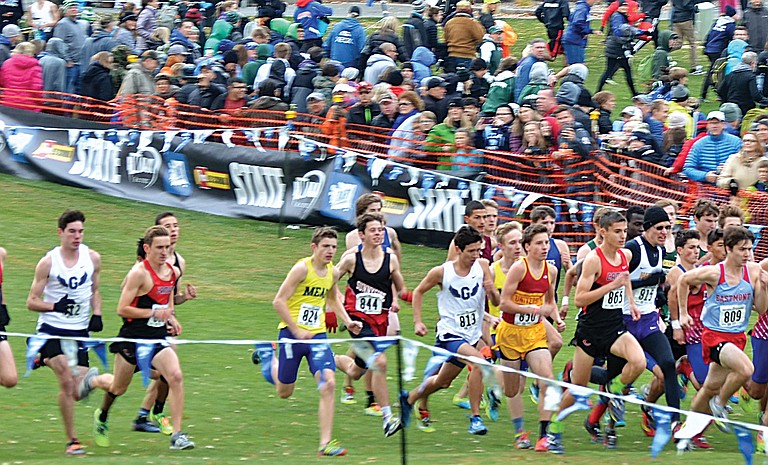 Tuesday, November 7, 2017
/lk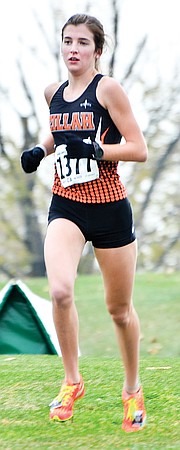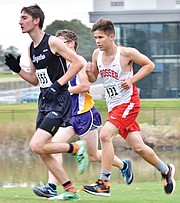 PASCO — The best showing from among the Lower Yakima Valley cross country runners at the State Cross Country Championships came from 1A Zillah.
Runners from Bickleton, Grandview, Granger, Prosser and Sunnyside also competed with respectable showings.
The Leopards boys were sixth to Medical Lake with 187 points, and the girls were eighth to Colville with 206.
Kalen Johnson of Zillah was on the podium in ninth place with a time of 19:05.20. The fastest among the 1A girls was Nooksack Valley's Alyce Harlan in 18:06.90.
Johnson is a four-time state competitor, setting a personal record at this year's championships. She was eighth last year in a time of 19:21.90.
Alfonso Price of Granger was on the 1A boys podium in 16th place. He crossed the finish in 16:25.10. The first-place finisher was Kenneth Rooks of College Place with a time of 15:18.80.
It was Price's third and final state appearance. The Spartans senior set a personal record at this year's championships. Last year, he was 20th in 16:31.00.
The fastest among the Leopards in the boys race was junior Nate Mendoza. He clocked 16:35.00. This was his second championship race. He was 34th in 17:08.00 last year.
In 1B boys, Michael Gannon and Christian Arriaga of the Pirates competed.
Gannon, a junior, made his second appearance, clocking 17:58.50 for 43rd. He was 92nd last year in 19:00.00.
Arriaga, a freshman, appeared for the first time at the championships. He clocked 19:08.70 for 112th.
This year's titlist is Austen Apperson of Adna. He raced to the finish in 15:59.00.
In 2A girls, the only area competitor was Nati VerMulm of Prosser. The sophomore was 102nd in 21:16.50.
Winning the state title was Kristen Garcia of Sedro-Wooley in 17:52.90.
VerMulm competed and was 93rd last year with a time of 21:31.90.
Two Lower Yakima Valley boys — senior Adrian Benitez of Grandview and junior Max Wahl of Prosser also competed in the 2A races.
Benitez finished 86th in 17:21.50. Last year he was 60th in 17:15.80.
Wahl was 139th in 17:57.10 in his first state appearance.
The 2A boys titlist is Cade Brown of Bellingham with a clocking of 15:26.00.
Two Sunnyside runners competed in the 4A State Championship races.
Making her third appearance was senior Dallas Borrego. She was 79th, clocking a personal record time of 19:41.80.
Last year, she was 61st in 19:54.40.
This year's titlist is Katie Thronson of Lewis and Clark. She finished in 17:35.00.
The first Grizzlies boy since 2007's Jacob Rogers to appear at the championships was Michael Condie. The senior was 105th in 16:44.30, a personal record.
The winner of the boys title is Ryan Cline of Central Valley with a clocking of 15:11.30.
The following are the results of the remaining Zillah runners:
• Wade Koerner 16:58.70 (37th)
• Sydney John 17:14.40 (52nd)
• Andrew Olson 17:18.40 (61st)
• Abel Troncoso 17:57.70 (109th)
• Ian Redfield 18:46.40 (143rd)
• Cole Belton 18:57.80 (145th)
• Madison Elizondo 20:23.10 (47th)
• Faith Mason 20:53.10 (64th)
• Hayley Mason 20:59.60 (69th)
• Kaia John 21:56.30 (108th)
• Caitlyn Belton 23:07.80 (139th)
• Olyvia Smith 23:15.00 (140th)