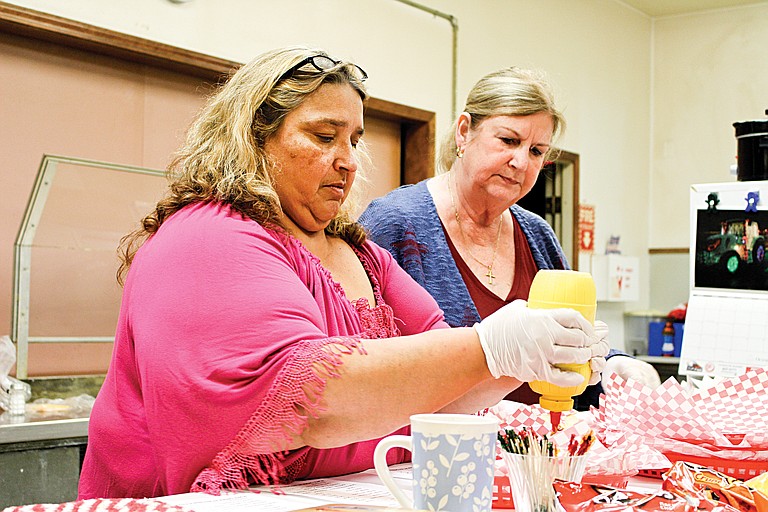 Thursday, November 2, 2017
/lk
SUNNYSIDE — Rosa Solis has wanted to host a large benefit dinner at the local Eagles since joining the organization two years ago.
This summer she finally heard a message that sparked her interest enough to enlist the aid of fellow auxiliary member Pat Mott.
The women are organizing a semi-formal dinner to benefit the American Kidney Fund and Northwest Kidney Research Center from 5-9 p.m. Nov. 11, at the Aeries No. 2927, 100 E. South Hill Road.
The message came from the Washington State Eagles Aeries President Mike O'Conner of Auburn, who chose as his charity of choice for his year — the American Kidney Foundation, which conducts research on early detection, prevention and treatment of kidney diseases, as well as complications.
"We listened to his story and realized we needed to do something here," Mott said.
Solis, a 10-year kidney transplant survivor, said promoting the dinner just felt right. She has her own issues with kidney disease, and its complications.
"I was lucky," she said. "My brother was a perfect match."

Solis was 32, when a fever led to the onset of her disease. "I was on medications for five years, and then, just before the doctors wanted me to start on dialysis, we discovered my brother Victor Rodriguez, was a 100 percent match," Solis said.
"We're going to host a sit-down dinner, dance and an auction," she said.
"We have tickets on sale the Eagles office and the bar," Mott said.
She said the high school JROTC is volunteering its time to help the Eagles with the benefit.