Thursday, May 25, 2017
/lk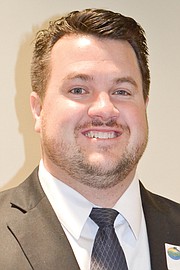 PROSSER — The city's new Love's truck stop opens today.
"Yes, we are still planning to open tomorrow," company spokeswoman Kealey Dorian said yesterday.
She said a ribbon cutting will be planned a few days after it opens for business.
A Holiday Inn also under construction at the same site will open this summer, Dorian said.
Plans also call for a Carl's Jr. on the 15-acre site near the intersection of Wine Country Road and Merlot Drive.
Total project cost is estimated at $10 million.
Original plans called for the truck stop to open early this year and the hotel in spring. The Lower Yakima Valley's harsh winter weather changed that schedule, Dorian said.
In preparation for the truck stop's opening, a new, four-way traffic signal is expected to be fully operational starting today at the intersection of Wine Country Road, Merlot Drive and Gap Road near Exit 80 of Interstate 82.
But the signal, which initially had a flashing red light, has had issues.
"When the lights went up, and before they were operating with blinking red lights, there was some confusion from drivers and we did have two different accidents at that intersection," City Administrator Dave Stockdale said. "Once the red blinking light started the confusion seems to be erased."