Tuesday, March 7, 2017
/lk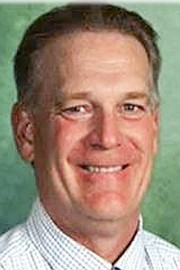 Two more Lower Yakima Valley school districts will seek 180-day waivers due to snow days.
Sunnyside and Granger join Prosser, which previously indicated its plans.
Gov. Jay Inslee's emergency declaration for eastern Washington due to heavy snow opened the door for schools to seek a waiver from the state's 180-day requirement for classes.
Sunnyside applied on Friday, Superintendent Kevin McKay said.
The district canceled classes eight days due to snow and ice. It is requesting that four days be waived.
The other days will be made up during the year. That includes adding two days to the end of the school year on June 15 and 16.
Granger also applied last week, Superintendent Margarita Lopez said.
It had six snow days and is seeking a waiver for three. The last day of school will be June 19 instead of June 16, she said. Graduation will still be June 9.
Prosser schools are seeking a four-day waiver and will make up the other four snow days by extending the school year. Graduation will be June 17.
Grandview schools are undecided about seeking a waiver, Executive Director of Human Resources Matt Mallery said.
"We are still considering the waiver and have met with our employee groups to discuss calendar options, but at this point have not made a decision," he said.
The district had seven snow days and has made up two, he said. With five days to make up, the last day of school would be June 16.
The district may not meet the 1,027 instructional minutes per day average needed for the waiver, he said.
Mabton schools have determined they will not qualify. It's school year was extended from June 8 to June 12, Graduation was moved from June 2 to June 9.