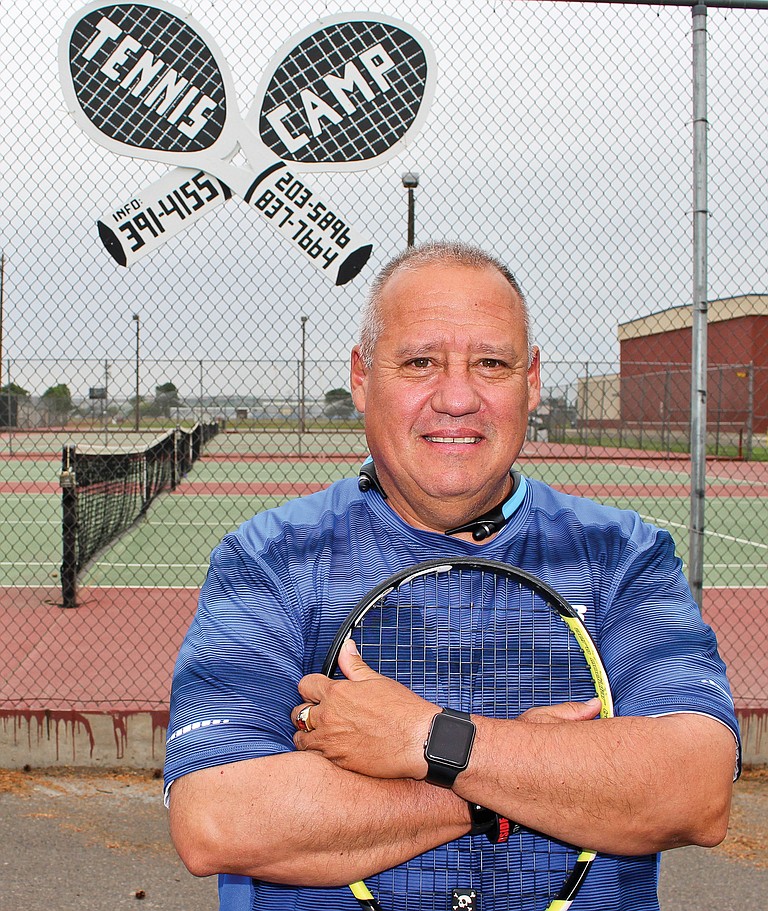 Wednesday, June 7, 2017
/lk
SUNNYSIDE — When the former Sunnyside Tennis Club dissolved and left area youth without a place to take lessons, a small group of tennis "lifers" decided to change the score.
The Lower Valley Tennis Club is now, after months of going through the process of setting up as a non-profit organization, accepting applications for a six-week tennis summer camp, spokeswoman Alenka Plesha said. "It took a while for use to get enough sponsorships from local businesses to help us set up the club as well as helping with the club insurance.
"We are still collecting money to help with lesson scholarships," she said.
A life-long tennis player, Plesha said offering the classes to young people is a dream she has had for some time.
Plesha and like-minded tennis lovers determined that children in the community should have the opportunity to learn the game of tennis, a life-time recreational skill.
"I was actively involved with the Sunnyside Tennis Club and my children, too. their first lessons there," she said. "I couldn't see our town not having an active tennis club."
She has enlisted the aid of local tennis instructors John Rodriguez and Macario Solis to offer the club's first series of lessons.
"We also plan to offer a tennis camp through the city Parks and Recreation Department, later this summer," Plesha said.
The new club will host its first tennis camp beginning June 27 with lessons offered on Tuesdays and Thursdays at South Hill Park, 1521 S. First St., she said.
The classes initially will be offered to students ages 5 and older.
Classes will be held for beginners and all other levels, Rodriguez said.
"Our focus is on giving young players the skills so they can play tennis all of their lives," he said.
Rodriguez, who took his first lessons with the Sunnyside Tennis Club, played three years on the Sunnyside High School varsity team.
He then went on to play for Yakima Valley College and for two years at Eastern Washington University.
He now gives private lessons and has coached with various tennis clubs.
"I'm excited to be offering the classes in my hometown," he said.
Parents wishing to sign up their children for classes can call Rodriguez at 509-391-4155 or Solis at 509-203-5896.
Applications are also available at the City Parks and Recreation office in the Community Center, 1521 S. First St. or at The Daily Sun office, 600 S. Sixth Street.