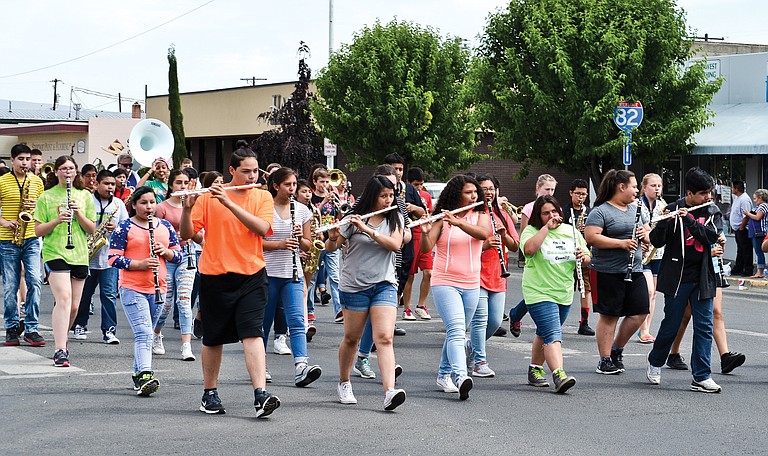 Tuesday, June 6, 2017
/lk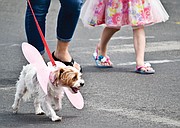 SUNNYSIDE — More than 150 children dressed as super heroes and in club uniforms filled South Sixth Street Saturday morning for the 60th annual Kiwanis Kids Day Parade.
"We had nearly as many parents watching with the children in the parade," Kiwanis spokesman Jim Sleater said.
"And we had lots of spectators."
The children walked or rode from Kiwanis Park on Doolittle Ave to Centennial Square in downtown. They were treated to ice cream, and cold water. Each was presented with participation ribbons for their efforts.
Sunnyside first grader, Trinity Gatica, 7, was the winner of the girl's bicycle in the Kiwanis bike drawing Fourth grader, Aldo Martinez, 9, was the winner of the boy's bicycle.
The bike drawing was sponsored by Ace Hardware.