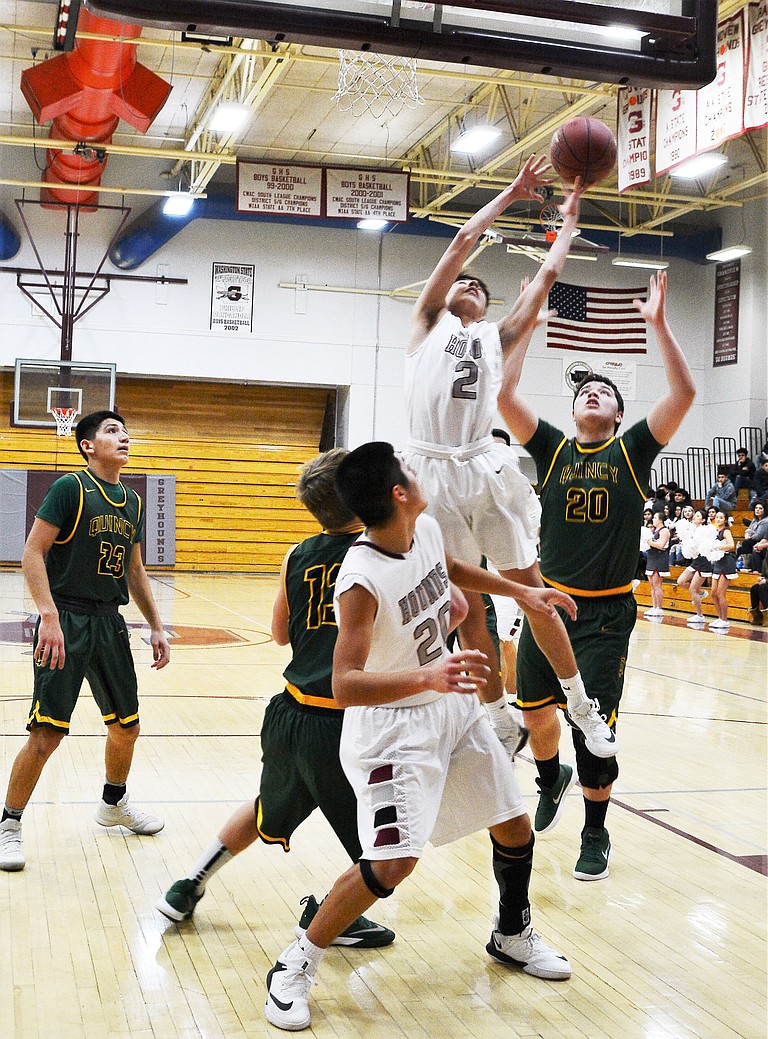 Friday, December 29, 2017
/lk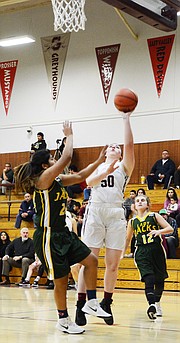 GRANDVIEW — The Grandview girls basketball team improved its record to 3-4, 4-5 with an overwhelming 76-19 victory over Quincy last night.
The boys, however, fell to 1-6, 1-8 with a 1-point (54-55) overtime loss to the Jackrabbits.
It's the first win for the Quincy boys (1-4, 1-5), while the girls remain winless (0-7, 0-9).
The Greyhounds girls took an early 21-9 first-quarter lead and held the Jackrabbits to just 2 points in the second stanza for a 46-11 halftime score.
In the third quarter, Grandview took its time scoring. The Greyhounds outscored Quincy, 14-8. They clinched the win with a 16-0 fourth quarter.
Grace Meza led the Greyhounds with a game high 21 points.
"I am very proud of our effort tonight and staying focused for the whole game," Greyhounds girls coach Glenn Braman said.
"We were able to execute some plays that we have been working on, and we did a good job on the rebounding tonight," he said.
Karina Fajardo and Madison Diener combined for 15 rebounds. Diener also scored 10 points, while teammate Bailey Duis scored 14.
"I think if we can continue to take the offensive and defensive things we are working on, and just keep improving day by day and game by game, we will be in a good spot at the end of the year," Braman said.
He said the coming week will challenge the Greyhounds, but he likes the progress the team is making.
Gabe Esqueda led the boys with a double double, 21 points and 15 rebounds.