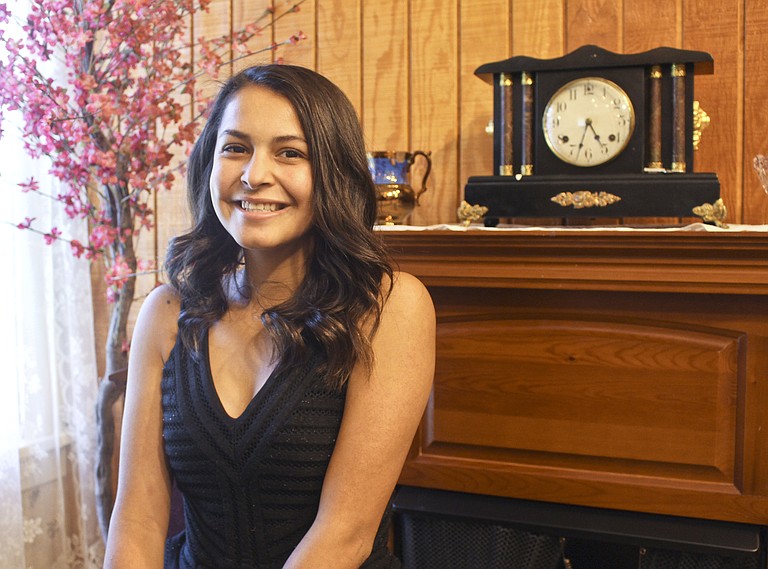 Wednesday, August 23, 2017
/lk
SUNNYSIDE — Samantha Galindo believes her run at becoming Miss Sunnyside will make a difference in her life.
"I want to become Miss Sunnyside because I think it (the program) will help me to learn how to best present myself. I'm already learning how to conduct myself in public, how to talk and treat others," the 16-year-old daughter of Yeanet Ramos and Hector Galindo said.
"If selected, even as a princess, I want to be able to make a positive reflection on youth in our community," Galindo said.
Galindo is one of 11 candidates who will be on stage seeking the community ambassador title at the annual Miss Sunnyside pageant to be held at 7 p.m. Sept. 16, at the Sunnyside High School auditorium.
If chosen Miss Sunnyside, she said she will promote suicide awareness and prevention.
Galindo said people don't always see the signs that a person might be thinking about suicide.
"We don't know what we might say that can hurt or help a person in that position," she said.
"I'd work with Central Washington Health Care to promote teen suicide awareness," she said.
Although just a Sunnyside High School junior, Galindo is already thinking about college. "I want to study psychology and play volleyball in college," she said.
Galindo, who has two brothers, Moses, 19, and Jayvian, 5, will sing for the talent portion of the pageant.
"I like to sing by myself, but I know I can sing on stage," she said.
She will present "If You Let Me," by Sinead Harnett.
She is sponsored by Her father's business, MGS Construction of Sunnyside, and Aranda and Sons of Prosser.