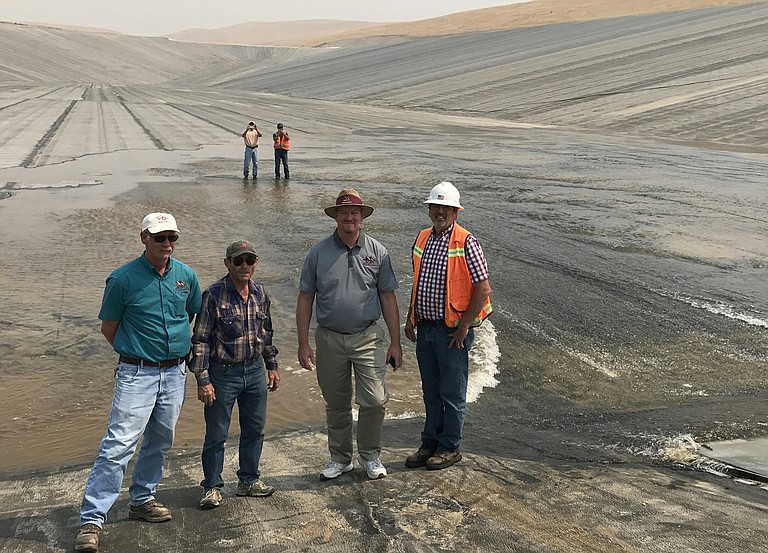 Friday, August 4, 2017
/lk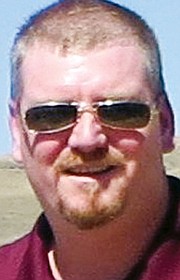 SUNNYSIDE — The first water flowed into the Washout Canyon re-regulation reservoir yesterday during a test of the pumps that will be used to fill it.
The Washout Canyon reservoir is the third re-regulation reservoir on the Roza Irrigation District's main canal. Roza Manager Scott Revell said it provides several benefits.
"It's like a giant shock absorber right in the middle of our system," Revell said.
The best of these benefits will occur in the spring, when irrigators at the end of the 95-mile canal receive their first water earlier than normal.
At the same time the Roza Dam, above Selah diverts Yakima River water into the canal, the Washout reservoir will introduce stored water just beyond the halfway point (55) miles into the canal.
"It usually takes four days for the water to get to the last users," Revell said. "Now it should be about two days."
This is the third re-regulation reservoir in the Roza system. There is a small one in the Benton City area and a larger one in the Whitstran area.
Washout Canyon is the largest of these reservoirs. It is 70 feet deep with a 16,000 acre foot capacity.
The pump testing will go on for several days. The reservoir is expected to be on line and fully operational later in August, Revell said.
The $31 million project has been in the works since the late 1970s, he added.
Another benefit of the reservoir is the elimination of strategic spillage that has been conducted in the past. That occurred when too much water was ordered for some locations along the canal. Now Roza will pump excess water into the reservoir.
"It will fill and empty several times during the season," Revell said.
Revell said the reservoir would hold water through the winter but probably not at capacity.