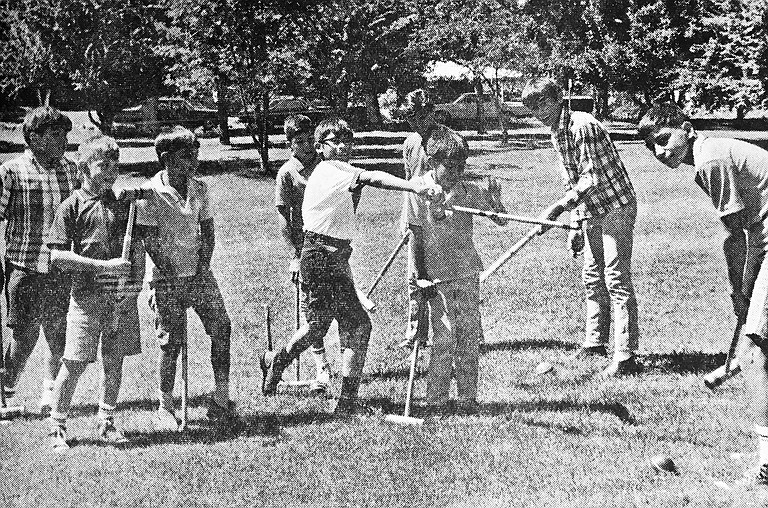 Friday, August 4, 2017
/lk
Over the Shoulder
A look back in time from the files of the Sunnyside Daily Sun News and Sunnyside Sun
100 YEARS AGO (1917)
The Chautauqua spent a full week in town, providing residents with a vast array of activities from lessons and crafts for the little folks during the day and lectures and music for the adults in the evening. The cost to bring the big tent to town was $1,500 raised through the sale of season tickets.
70 YEARS AGO (1947)
Roza district farmer John Holmason, a wholesale nurseryman with headquarters in Portland and Sunnyside proudly spoke of his 640 -acres farm where he was growing potatoes, cover crops, fruit trees, and 40 acres of gladioli, plus several experimental crops.
60 YEARS AGO (1957)
A large U&I Sugar advertisement on the first page of the Sunnyside Sun proclaimed that everyone should buy the locally grown product to help the local economy. "Supporting the local beet farmers means greater sales, more payrolls, and greater income for everyone in the Yakima Valley," the advertisement stated.
50 YEARS AGO (1967)
Peace Corp Volunteer Jim Carpenter of Granger wrote about his work in El Salvador describing the county and daily life. He reported he was working with farmers to plant trees, training officers for 4-H clubs and that he built office furniture from scrap lumber donated Massey-Ferguson shipping crates.
Dr. Kenneth Drewel open his dentistry offices in Sunnyside in the Eastway Shopping Center. A University of Washington graduate.
40 YEARS AGO (1977)
After 23 years as the face behind the Sunnyside Post Office counter, Cornelius Warmenhoven retired. He said his greatest enjoyment was working with the public.
Bridgman's Farms Hatchery reported the loss of 25,000 hens when a transformer over loaded near the Sheller Road farm. The loss was estimated at $150,000.
30 YEARS AGO (1987)
Motorcycles, and scooters and the Sunnyside Fire Department may have seemed an odd combination, but it made for a great treasure hunt and fundraiser. Local Sunnyside Honda assistant manager Pat Jaquish organized the motorized treasure hunt to raise money for the fire department's emergency equipment fund.
20 YEARS AGO (1997)
Sunnyside residents turn on their porch lights and gather in their front yards to celebrate National Night Out with more than 20 neighborhood block parties scattered around the town.
10 YEARS AGO (2007)
The Miller family celebrated the opening of its Airfield Estates Winery on Merlot Drive in Prosser.