Wednesday, September 7, 2016
/lk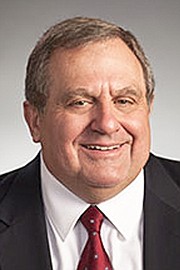 China has a new industrial strategy capturing attention worldwide. It is striving to become an innovation economy using advanced automation, connected robots and artificial intelligence.
China intends to shake the image of just being a nation for low-cost manufacturing. Instead, it wants to be known for producing cutting edge, reliable and high quality products — even making robots.
According to the International Federation of Robotics, the Chinese are creating an "industrial internet" which gathers information and uses it across manufacturing networks, including suppliers and customers.
Their robots are connected systems with advanced sensors, sophisticated software and actuators (devices which can automatically adjust production). Its success depends upon highly complex software, algorithms, smart people and billion-dollar investments.
The federation sees the automation trend accelerating, not slowing or hitting an outer limit.
"It's a global race against rising labor costs, an aging workforce, and greater demands for productivity and quality," Tanya Anandan wrote in the Robotics Industry Association newsletter last May. "For many manufacturers, it's become a do-or-die scenario."
IFR estimates that between 2015 and 2018 about 1.3 million new industrial robots will be installed in factories around the world. Asia will continue to dominate the ramp-up.
Since 2013, Chinese companies purchased more industrial robots than any other country, the Financial Times reported last June. That includes high-tech giants in Japan, Germany, South Korea and the U.S.
The automotive and electronics industries by far are the main drivers in China. Robot installations went from roughly 14,000 in 2013 to 21,000 units in 2014.
The electronics industry is also retooling its assembly lines to incorporate artificial intelligence and networks of connected robots. Chinese company robot purchases have more than doubled this year.
A place where the strategy is visible is Kunshan, a city of 2.5 million along China's east coast. It is the hub of electronics manufacturing and has thousands of foreign high-tech companies investing and operating there.
The impetus for change came after the city was rocked by a 2014 industrial explosion which killed 146 people. Government leaders wanted to remove the tarnish of the disaster, upgrade factories, and make it a center for modern, advanced manufacturing.
Kunshan once assembled 120 million laptops a year. When laptop production dropped to 51 million units, government, investors and industry leaders decided to bridge the gap to manufacturing "Smartphones." Smartphone production topped 20 million units last year.
However, the new approach resulted in significant job losses. Last May, the South China Morning Post headline read: "Rise of the robot: 60,000 workers culled from just one factory as China's struggling electronics hub turns to artificial intelligence."
The Post referred to Apple supplier, Foxconn. Its Kunshan plant employment dropped from 110,000 to 50,000 workers after 35 Taiwanese companies poured billions into cutting-edge technology.
Job losses to robots and automation are occurring worldwide because the cost of advanced is dropping, labor costs are climbing and skilled workers are retiring.
Last year, The Boston Consulting Group reported cheaper and better robots will replace workers at an even faster pace. They estimate robots will cut labor costs by 33 percent in South Korea, 25 percent in Japan, 24 percent in Canada, and 22 percent in the U.S. and Taiwan.
So what does this mean for America?

Boston Consulting believes factory investors will no longer simply chase cheap labor. Factories will employ fewer people and those that remain will be highly skilled.

On a hopeful note, the new trend could lure manufacturers back to the U.S. The keys are highly trained and motivated workers, government leaders who encourage innovation, and production costs which are competitive worldwide.
Don C. Brunell is a business analyst, writer and columnist. He can be contacted at theBrunells@msn.com.