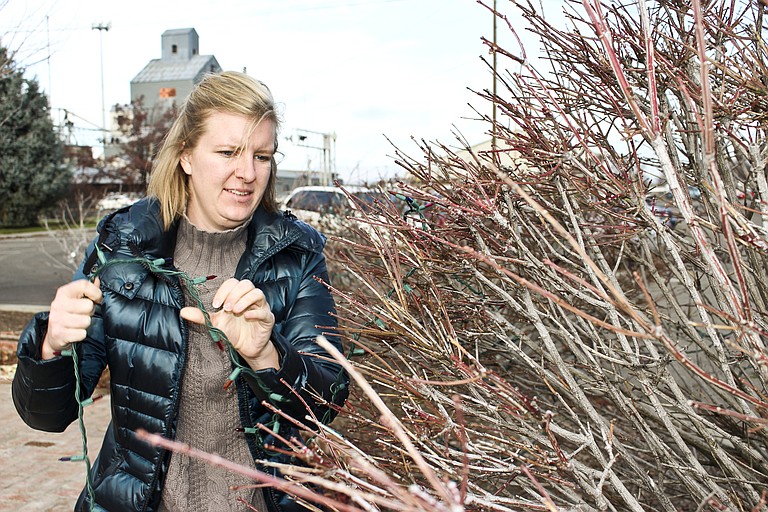 Friday, November 25, 2016
/lk
PROSSER — The bronze statue of Richard Gay located at the Prosser Train Depot will have company Sunday afternoon.
The annual Family Christmas Festival opens at 4 p.m. with the lighting of the 1230 Bennett Ave. Square, Chamber of Commerce Director Larelle Michener said.
This past week Michener and her volunteers have been busy stringing lights around the square in readiness for the festival. The festival will include a visit from Santa and Queen Elsa of Frozen fame.
"We will also have Christmas caroling and hot cocoa," Michener said.

She said hot dogs, marshmallows and bonfires will be a part of the winter day activities.
Adding to the festivities will be two matinees showings of post-Thanksgiving classic, The Miracle on 34th Street, at the Princess Theatre, 1228 Meade Ave.
The showings, at 2 and 5:30 p.m., are free.
The train depot lighting event will be held from 4-5:30 p.m., concluding with gift drawings for the children, she said.