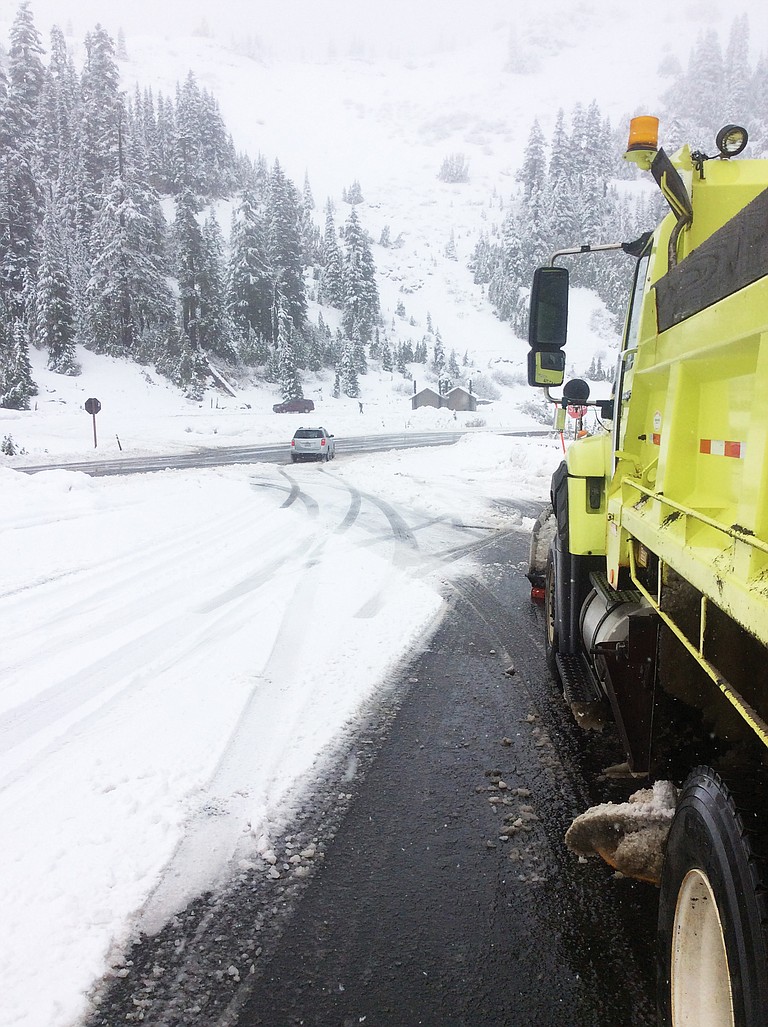 Wednesday, November 16, 2016
/lk
SUNNYSIDE — Freezing temperatures and travel restrictions for mountain passes are sure signs of winter on the way.
The National Weather Service is predicting overnight temperatures below freezing locally for the next two days.
Tonight's low is expected to dip down to 29 degrees and tomorrow's down to 28.
Chinook Pass on state Highway 410 remains open, but is reporting compact snow, slush and ice on the roadway, state transportation officials said.
Officials have not provided the date for the pass' seasonal closure. The most recent estimate called for it to close by the end of this month.
Snoqualmie Pass on Interstate 90 has snow and slush in places, transportation officials report.
Traction tires are advised on White Pass, U.S. Highway 12. Due to weather conditions, oversize vehicles are also prohibited on White Pass, officials said.
Other passes with similar travel restrictions include Stevens, Cayuse and Crystal to Greenwater on state Highway 410.
There are also travel restrictions on the Mount Baker and North Cascades highways.
The only area mountain passes not reporting snow are Satus Pass on state U.S. Highway 97 and Manastash Ridge on Interstate 82.
Elsewhere, a "cluster" of rain and snow showers is forecast for an area from Spokane to near Moses Lake.