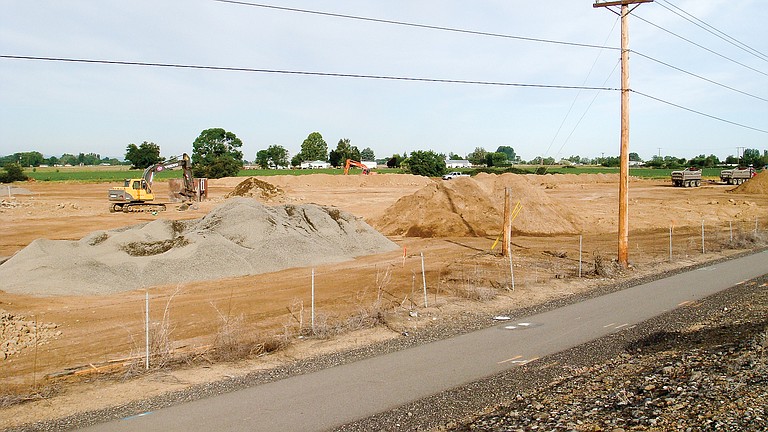 Tuesday, May 24, 2016
/lk
PROSSER — After breaking ground late last month, a truck stop may open for business sooner than expected.
Love's announced last fall its plans to build a truck stop and four-story Holiday Inn Express.
"Work got started on the travel stop late last month," Love's spokeswoman Kealey Dorian said. "We hope to be open late this year or early next year."
Last fall, Dorian indicated a 2017 opening.
As for the Holiday Inn Dorian said construction will begin later.
"Work on the Holiday Inn Express will start late this spring or early this summer with an anticipated opening of spring 2017," she said.
The truck stop/hotel sits on 15 acres near the intersection of Wine Country Road and Merlot Drive.
The site will include a Carl's Jr. in the truck stop.
The overall project is expected to cost about $10 million, Dorian said.
"We are in a state of pretty rapid expansion," Dorian said. "It (Prosser) fits in very well with our network of locations."
City officials are helping, she said.
"It's a very good working environment," Dorian said. "We love working with pro-business communities."
A hotel for the Lower Valley site is unique. Love's has 360 locations in 40 states. Only five of their franchises have hotels. Prosser will be one of the first Love's in the country to feature a Holiday Inn, Dorian said.
She estimates the truck stop alone will create up to 50 new jobs.
The 10,000 square-foot truck stop will include a service shop offering tire, brake and light mechanical work, she said.
It will also feature showers for long-haul truck drivers and a convenience store.
City planner Steve Zetz said Love's will need a conditional use permit for the Holiday Inn Express, which is expected to feature 83 rooms.
Due to anticipated traffic increases, the company will also be required to widen a portion of Wine Country Road in front of the truck stop/hotel and add a traffic signal at the Wine Country Road/Merlot Drive intersection.