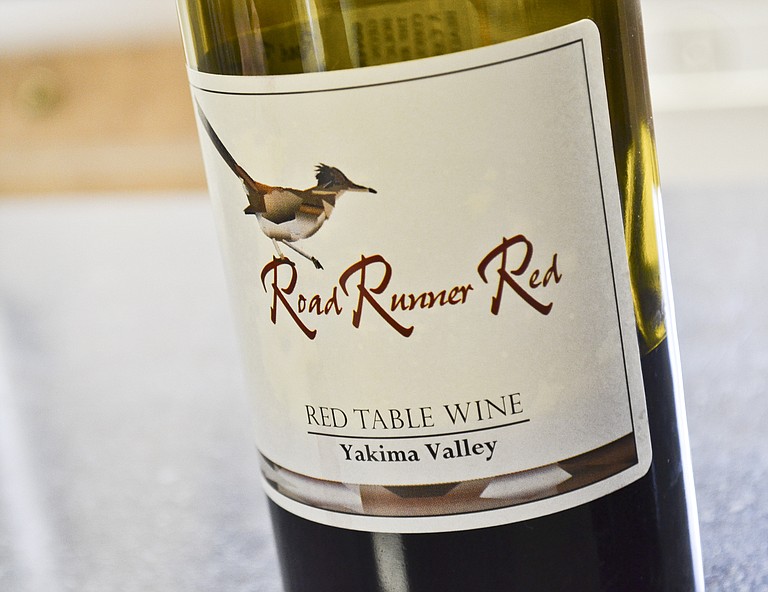 Tuesday, March 8, 2016
/lk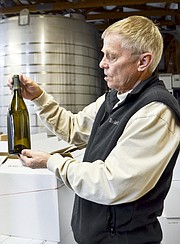 SUNNYSIDE — A local winery with 80-year-old roots has a national impact.
In addition to being a local stop on the Yakima Valley wine trail, Tucker Cellars supplies more than 40 wineries in Ohio, Texas and Wisconsin.
Winemaker Randy Tucker runs the winery and says his Riesling is one of his biggest sellers in the national market, even though he distributes little of it locally.
"They don't raise Riesling much back in the Midwest," he said. "It's too cold."
Locally, Tucker said his popular wines include Muscat, Chardonnay and Viognier.
A "black cab" – a Cabernet made with blackberries – also remains a big seller in the Yakima Valley.
Also popular is his Road Runner Red table wine. Tucker borrowed the name for that wine from a nickname his father-in-law gave him several years ago.
Tucker also continues to offer pickled products, everything from green beans to asparagus, as well as a selection of sauces bearing the family name.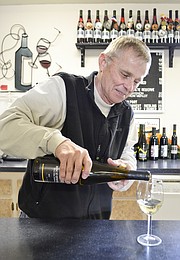 The drive to diversify the winery sales began with Tucker's father, Dean, who gravitated to grape growing and eventually wine making as the local beet market dried up.
His father founded Tucker Cellars in 1981.
Tucker's grandfather worked for Upland Winery near Sunnyside back in the 1930s and 1940s.
The family's grape growing history is evident in the winery's tasting room, which is decorated with old photos and even bottles documenting the growth and changes in winemaking techniques.
Now in its 35th year, Tucker is seeking a buyer for the historic Tucker Cellars.
"We've had the winery for sale for a few years," Tucker said.
"It's business as usual until we get the right person and I'm okay with that," he said.
Tucker, 66, said it's getting more difficult to perform the chores needed to run a winery and vineyard.
And, it's a much different market.
"In the 80s, we were one of maybe six wineries. Today there are more than 70 in the valley," Tucker said.
Tucker Cellars is located at 70 Ray Road. The winery is open daily from 10 a.m. to 5 p.m. and can be reached by calling 509-837-8701.