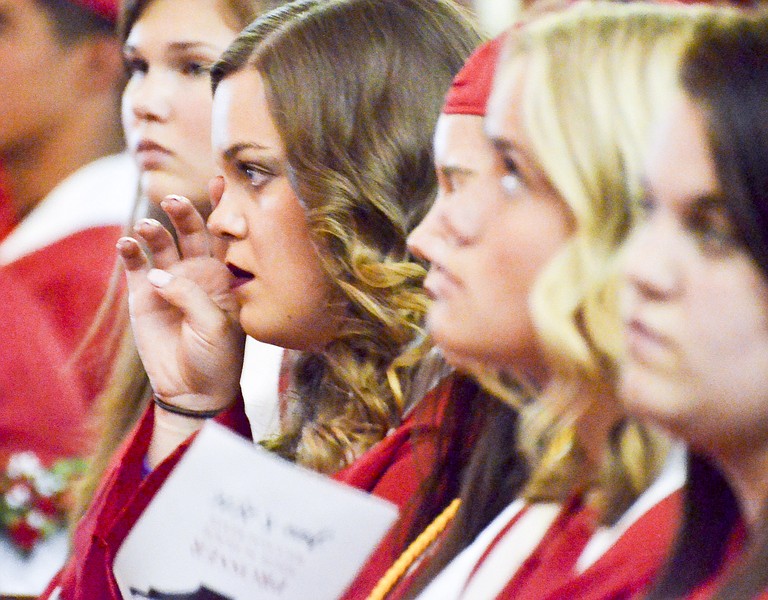 Thursday, June 9, 2016
/lk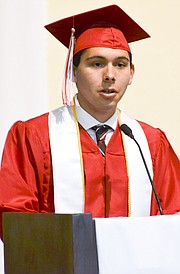 PROSSER — The High School's class of 2016 will accept diplomas Saturday to mark the completion of 13 years of school.
Led by class valedictorians Antony Wiley, Ariah Yager and Joselyn Felicijan, the class will march at 10 a.m. at Art Fiker Stadium, 1433 Paterson Road.
As class speakers, Felicijan, Wiley and Yager will offer advice for moving into the future. Each have already made their plans.
Felicijan will attend Cornell University, majoring in history and political science.
Yager will attend Washington State University to pursue a career in veterinary medicine.
Wiley's plans include attending Ohio State University to study agricultural engineering.
Members of the class attended an emotional baccalaureate ceremony last night at Sacred Heart Catholic Church. The service honored four seniors who died during the past year.
As a part of the ceremony, Washington State's Outstanding Boys and Girls Club finalists Zebby Castilleja was one of the students to speak sharing his testimony.