Friday, July 22, 2016
/lk
RELIGIOUS REFLECTIONS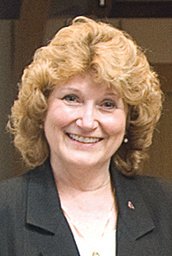 Since 1928, the Sunnyside Ministerial Association has sponsored a food bank in Sunnyside.
For more than 80 years the food bank has served hungry people in our community. Recent numbers show as many as 500 families are helped each month.
For many years the food bank was housed by the First Christian Church, Eighth Street and Decatur Avenues.
Now the food bank is moving to a new location at 529 S. Ninth St.
The reasons for this move are many. First, a new church family is moving into the building where the food bank has been located. The church family needs the space.
Another reason for the move is that the old building just isn't adequate for the ministry conducted by the food bank. It was difficult to store the supplies of food in a safe and convenient manner. There wasn't enough room for more freezers to store frozen food.
It was difficult to get volunteers to work at the food bank because they had to go up and down stairs and work in crowded conditions.

Some people even felt that because the sign outside said First Christian Church, many people who might have needed the help, walked on by because they assumed that the food bank was only for members of that church.
The Ministerial Association is now working with Sunrise Outreach to provide and staff the Sunnyside Food Bank in a new location.
The building is larger and better equipped to handle both the food donated and the efficient distribution of the food. It is a much more "user friendly" situation for clients and volunteers. A new sign will indicate that this is the Sunnyside Community Food Bank and is for all people in need.
The association members believe this move will be beneficial for everyone – that more people will volunteer, that more churches will make the food bank a part of their regular mission budget, and that more people will be helped.
If you are interested in working with a community- based organization that helps people in our own community, I would encourage you to watch for the opening of the food bank at the new location and go in and volunteer.

Jesus says that when we care for "the least of these my brethren" we are caring for Him. - Matthew 25:31-46.
— Pat Beeman is pastor of the Sunnyside United Methodist Church.