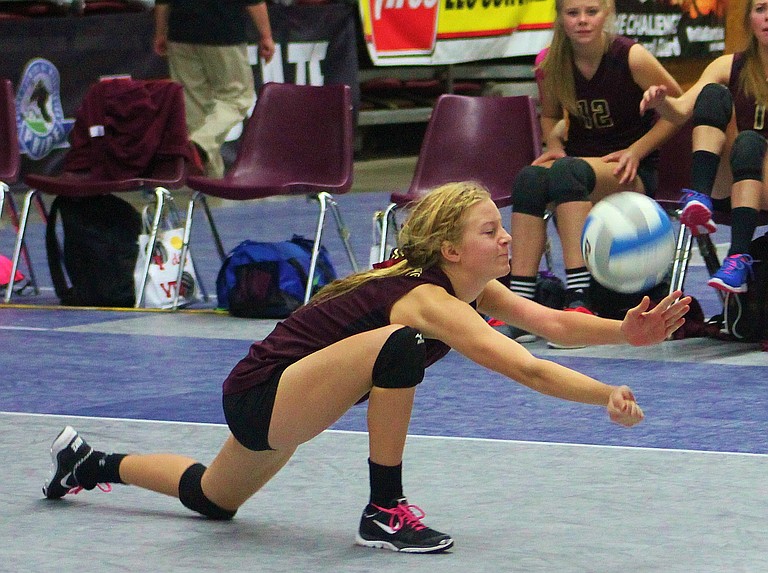 Friday, November 13, 2015
/lk
YAKIMA — The Oakesdale Nighthawks shocked Sunnyside Christian, sweeping the knights 3-0 in the state 1B girls volleyball quarterfinals tonight.
Oakesdale took the games 25-17, 25-23, 25-17.
"It was a tough loss," head coach Stephanie Dalrymple said. "We knew we had to work hard, but we had moments of taking it too easy.
"With a team like that, you can't relax."
Nighthawks coach McKinzie Turner left the court without commenting after her team swept the Knights.
The Knights headed home to Sunnyside tonight to get a good night's rest.
"We need to forget about what's happened tonight," Dalrymple said. "We'll have to work hard tomorrow to bring home a trophy."
With the loss, the best the Knights can finish would be fifth-place. But first they're going to have to get past Providence Classical Christian from Kirkland.
The Highlanders lost to Christian Faith, 3-0, in state quarterfinal action tonight, too.
The Highlanders reached the quarterfinals by defeating Thorp-Easton, 3-1, in their state tournament opener.
In the Sunnyside Christian opener, the Knights spiked Neah Bay, 3-0.
In other state 1B quarterfinals tonight:
Mount Vernon Christian topped Pateros, 3-1.
Pomeroy defeated Almira/Coulee-Hartline, 3-0.
Mount Vernon Christian and Pomeroy face each other in the semifinals at 1 p.m. tomorrow. In the other semifinal, Oakesdale takes on the Christian Faith Eagles of Federal Way at the same time on an adjacent court in the SunDome.