RELIGIOUS REFLECTIONS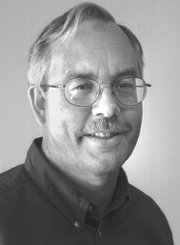 You need a break today - you really do. You need more than a weekend away or a longer vacation, you need daily breaks and weekly breaks.
Our bodies need daily rest. One of us may be able to get by on six hours sleep and others need at least eight hours, but our bodies will tell us, "Time out!  Stop and rest." 
God also designed our bodies for a weekly rhythm of six days work and one day rest. He himself followed this pattern after creating the world and even commanded us to shut off the machinery, push away the homework, and let the laundry go one day a week.
Studies done by Carlos Lehman of the University of Arizona echo God's reasoning: Failing to rest after six days of steady work leads people to sleeplessness and sleepiness, hormonal imbalance, fatigue, irritability, organ stress, and other physical symptoms.
Your mind also needs a rest. Often it's not the hours we work that cause the stress, but the mental strain that accompanies those hours.
There was a time when the people of ancient Israel were slaves who had to work under stress seven days a week. God freed these people and reminded them that they should also rest their minds one day a week to avoid slipping into that same old slavery from which God had rescued them. 
Those who have come to know God as their Father in heaven have the added stress relief of knowing that God will meet our daily needs in six days. He has proven it again and again to those who trust him that he can provide in six days what we can't provide by our own efforts in seven..
Finally, our hearts need rest. By heart I am talking about what the Bible calls the control center of one's life.
Our hearts need a rest that goes beyond physical and mental rest. In a given week our hearts slowly fill up with hurts, disappointments, frustrations and deep pain. Our hearts need to spend time each day with the Healer of hearts; our hearts also need to be refreshed and retooled once a week by the same Healer of hearts.
It was Jesus' habit to spend time early morning or later evening talking with his Father in heaven. Once a week he would spend time singing, praying and listening to God's written and spoken word in church.
These times with God refreshed him and refocused him so that he could serve others perfectly and ultimately fulfil his mission to conquer our sins and misery by dying on the cross. 
Jesus the perfect Son of God who became one of us as a human being needed rest for his body, his mind and his heart. If he needed it, don't you and I need this kind of rest far, far more?