Friday, June 12, 2015
/lk
OLYMPIA – Early release of some prison inmates and a complete shutdown of state parks are among possible impacts if lawmakers don't approve a budget by June 30.
Now in their second special session, state legislators are under the gun to get a new two-year budget done this month.
Otherwise, Washington state's 2015-16 fiscal year could begin on July 1 without budget appropriations.
That's a worst-case scenario no one wants to see happen.
In fact, it's an outlook that isn't even a talking point yet for lawmakers.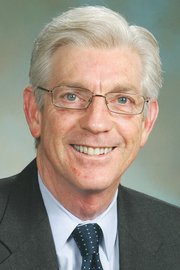 "No one has wanted to start that discussion," says Rep. Bruce Chandler, a Republican from Granger. "We haven't resigned ourselves that we won't get it done."
He says the sticking point is Democrats' desire to raise taxes.
"The real thing it comes down to is whether or not it's necessary to have a major tax increase when we have $3 billion in new revenue," says Chandler.
Legislators may not want to talk about a budget stalemate, but local governments are.
Just this week, for example, the Mabton City Council learned work on the city's new wastewater plant could halt if there is no budget adopted due to an interruption in state funds.
It was also a topic of discussion this week for Roza's board of directors.
The irrigation district received good news, though, as state funds to pay half of Roza's $1.4 million in drought-related costs should be forthcoming even if lawmakers don't reach a budget deal.
Possible local disruptions in the absence of a state budget include cuts to some social services – such as a food assistance program – and a suspension of WorkSource offices like the one in Sunnyside.
Chandler and Sen. Jim Honeyford, a Republican from Sunnyside, are optimistic a budget will be approved by June 30.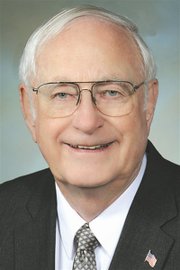 On a scale of 1-to-10, Honeyford says the chance of not passing a budget is a 1…meaning it's minimal.
"Cooler heads will prevail," Honeyford said of avoiding a shutdown. "Budget negotiators realize that's not an option."
Yet, legislators have only about 10 days to get something ironed out.
Honeyford says realistically a budget deal needs to be struck by June 23 to allow time for both houses to pass the legislation and get it to the governor's desk for a final signature.
Chandler says if a budget isn't approved for 2015-17, lawmakers have an option to approve a temporary budget maintaining current expenditure levels.
It's a short-term fix for a month or two, but it would buy Olympia time to work out a budget deal without interrupting services.
"People need to keep pressure on the legislature to get something done," Chandler says. "Both sides are going to have to recognize the (2015-17) budget is as good as we're going to get."
And, to be sure, lawmakers have made some progress.
"There's consensus on reducing classroom sizes for kindergarten through third grade and more fully funding school transportation," Chandler observed.
A transportation budget has also been passed.
Now it's a matter of getting the rest of the budget pieced together.
"We need to wrap it up, the end game is already here," says Chandler. "There's no reason to interrupt public services."