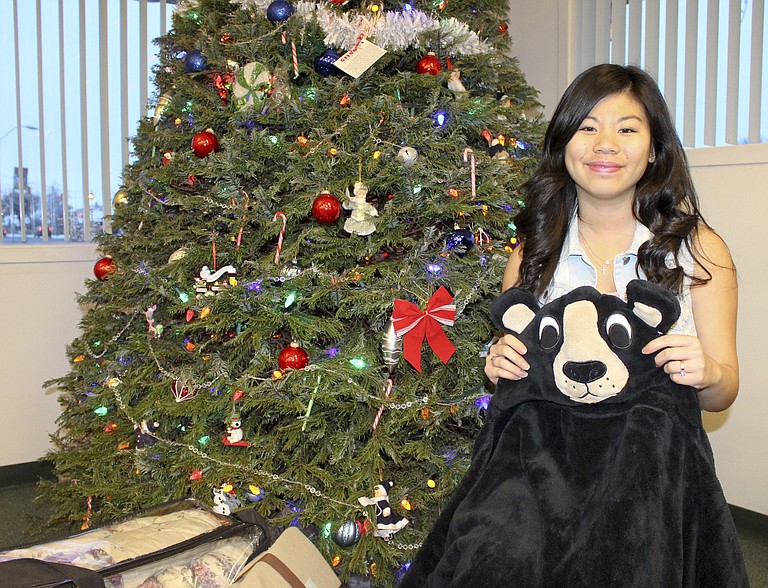 Monday, December 21, 2015
/lk
SUNNYSIDE — Danielle LaPierre is collecting clean used blankets and comforters for her high school senior project.

So far, her collection efforts have covered the cargo space and backseat of her mother's CVR Honda, leaving only enough room for Danielle and her mother, Peggy LaPierre, in the front seat.
"I didn't think this (project) would take off so quickly," she said. "But I am really glad it has."
Her mother, however, is already anxious to find homes for the blankets.
Although still a freshman, LaPierre, who just celebrated her 16th birthday, said she wanted to get a jump start on her senior project. "Better to do it earlier than later," she said.
The recipients of her proactive approach to her community service project will be the area's homeless.
"I know there are many homeless people who need help and I really wanted to help them," she said.
The teen has already reached out to Oasis Community Church's underground homeless outreach project. "I heard from Suzi Carpino that they could use some blankets," she said.
Thursday, Danielle was contacted by Yakima County Point in Time Homeless Count project spokeswoman Jessica Hansen, who expressed an interest in having some of her donated blankets. "I still have to get back to her," she said.
She intends to continue the blanket drive through January.
"I got the idea to collect blankets when my mom discovered we had extra blankets. I know family and friends would have extra blankets that they don't need any more so I decided to collected them for the needy," she said.
Now she is finding there are a lot of people who've stashed extra blankets they don't want or need any more. Fortunately she has a place for them.
Because she is only a freshman, LaPierre figures she can do several community service projects during the next three years to help those in need.
Anyone who wants to help with her project can call Peggy LaPierre at 840-1527 or Danielle at 840-3797.